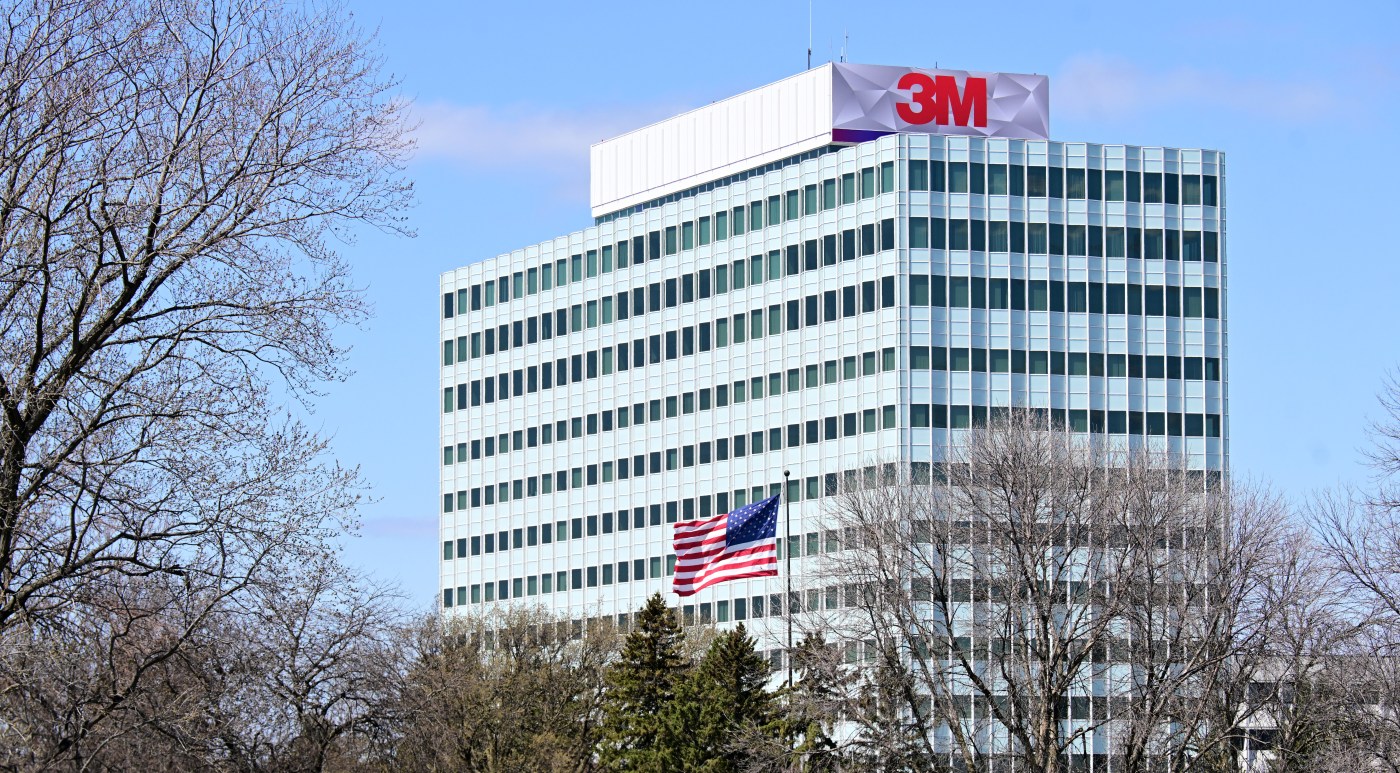 Feds: 3M worker's death in Wisconsin preventable
A 3M Co. employee was helping set up a plastic extrusion line when they became caught in the machine's rotating rollers and died, according to federal authorities.
Maplewood-based 3M reported the May 2023 worker death at its facility in Prairie du Chien, Wis., prompting the U.S. Department of Labor's Occupational Safety and Health Administration to investigate, according to a news releaseTuesday.
Investigators determined the worker's death could have been prevented by 3M, described as "one of the world's best known manufacturing companies," according to the release.
"The safety and health of all our employees is our top priority, and we are deeply saddened by this tragic incident," a company spokesperson said in a statement to McClatchy News. "Over the last six months, we have worked closely with federal workplace safety and health regulators in connection with their inspection of our Prairie du Chien worksite. In addition, 3M has continued to implement improvements and investments to help prevent similar incidents in the future, and communicated these improvements to our employees at the worksite."
OSHA said the company assessed the equipment at its U.S. and Canadian plants following a worker fatality in Minnesota in February 2022.
The machine involved in the Wisconsin worker's death was flagged as dangerous in 2022, authorities said.
"The tragedy of another employee's death in Wisconsin is compounded by the fact that the 3M Company completed a corporate-wide review and determined powered rollers were hazards in need of safety improvements," OSHA Regional Administrator Bill Donovan said in the release. "The company must address these hazards immediately to protect employees from serious injuries or worse."
3M was cited for two willful safety violations and faces $312,518 in proposed penalties, records show.
Authorities said the company "violated federal regulations for the control of hazardous energy during set-up, servicing and operation of the machine."
The company has 15 business days from when it learned of the citations to comply, request a meeting with OSHA or contest the findings, according to the release.
"We are currently in the process of evaluating the Occupational Safety Health Administration's Citation and Notification of Penalty and we will continue to work with the Department of Labor to address this matter," a 3M spokesperson told McClatchy.
3M operates 40 production plants and has about 34,000 employees in the U.S., authorities said.
Prairie du Chien is about 100 miles west of Madison, Wis.
Related Articles

3M shares rise on upbeat forecast, earnings boost

Largest infrastructure project in Cottage Grove's history will remove 'forever chemicals' from water supply