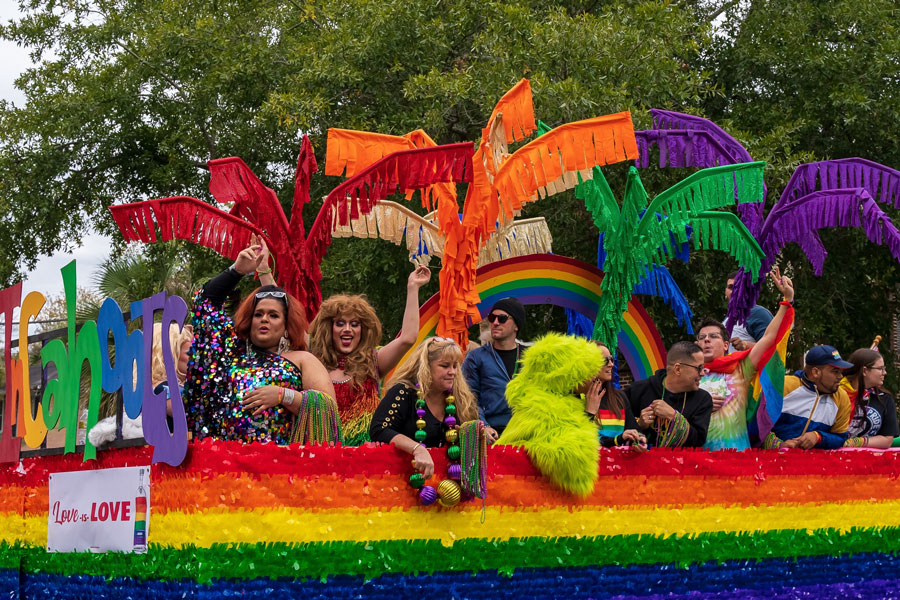 Woke Mayors In Florida Join GLSEN's Rise Up Campaign Against Legislation That Protects Children – Thumb Noses At DeSantis
TALLAHASSEE, FL – "Leaders from Orlando, Miami Beach, Tallahassee, Gainesville, Hallandale, Fort Lauderdale, St. Petersburg, and Tampa have signed the Gay, Lesbian and Straight Education Network (GLSEN) Rise Up pledge and released proclamations declaring their communities a safe and affirming place for LGBTQ+ Floridians," according to a press release on GLSEN's website.
In other words, these mayors support special rights and extra rights for LGBTQ citizens while leaving other minority groups out in the cold. In my opinion using your own sexual orientation to give LGBTQ citizens special privileges is a conflict of interest for elected officials. Communities need to be safe for all residents.
Mayors include:
Buddy Dyer, Orlando
Dan Gelber, Miami Beach
Dean Trantalis, Fort Lauderdale
Harvey Ward, Gainesville
Jane Castor, Tampa
Joy Cooper, Hallandale
John E. Daily, Tallahassee
Kenneth Welch, St. Petersburg
"The Rise Up campaign also advocates for LGBTQ affirming books, resources and curriculum, as well as advocacy against anti-LGBTQ bills and rhetoric," notes ABC News.
So, gay porn books in public schools and libraries for young students is supported by these elected officials along with sex education for kindergarten kids.
So, adult men (aka drag queens) twerking and jerking in thongs, pasties, wigs, and lipstick with children in the audience is encouraged by these elected officials.
So, these mayors advocate for naked males to shower with females in locker rooms – even though the girls and women express anxiety and feeling unsafe.
So, harmful hormone drugs along with sterilizing and castrating minors is endorsed by these elected officials.
"In Fort Lauderdale, you can be who you are without fear of reproach," said Fort Lauderdale Gay Mayor Dean Trantalis in a statement.
Hmmm. Mayor Trantalis, have you funded any mental health programs or organizations for detransitioners in your city? Have you supported any detransitioners that have been rejected and threatened by LGBTQ and trans activists? Can detransitioners be who they are without fear of reproach?
Trantalis approved a rainbow flag to be painted on a public street. Did he endorse a flag for other minorities or for tourists from other states or countries that visit sunny Florida? Did he ask the non-LGBTQ taxpayers for input?
Related:
Mayor Of Ft. Lauderdale Has Meltdown Over Tire Marks On Gay Flag Painted On Public Street
Miami Cops Drive Clownish Rainbow-Colored LGBTQ Cruiser While On Duty
It's time for the sensible citizens of Florida to vote out the mayors that are against defending and protecting children.