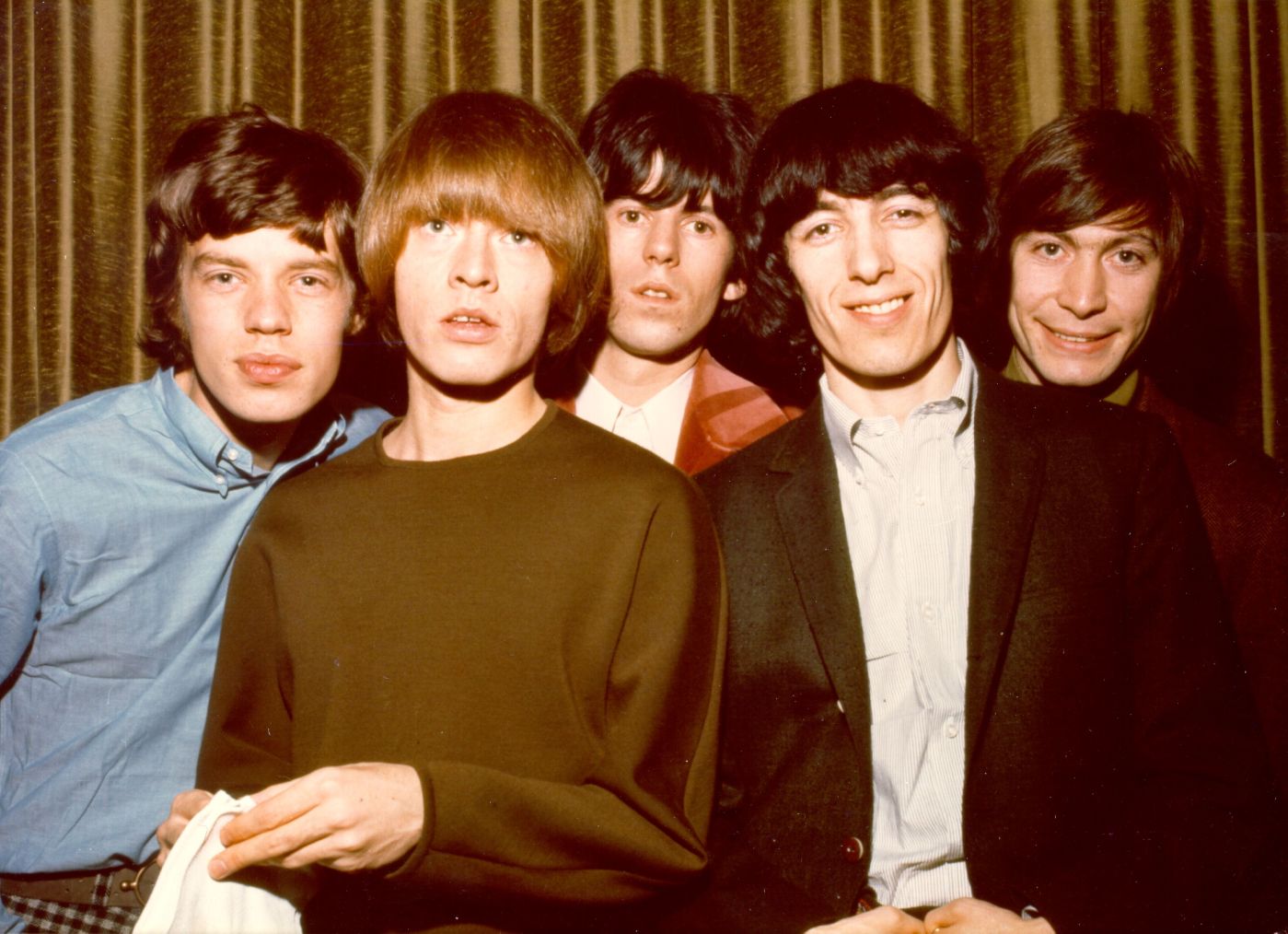 'The Stones and Brian Jones' looks at band's troubled founder
An intimate look at Brian Jones, the founding member of the Rolling Stones, who fell out of favor due to his contentiousness, drug use and unreliability and died a few weeks after being fired from the band in 1969. For many young people at the time, Jones' premature death at age 27 was a turning point and the first in a series of drug-related deaths of idolized rock stars that has never ended.
Directed by BAFTA-award winning documentary filmmaker Nick Broomfield ("Kurt & Courtney," "Biggie & Tupac"), "The Stones and Brian Jones" as its title suggests shows us what made Jones different and difficult. Jones was an English enthusiast of American blues, who amassed a major record collection as an adolescent. Small in stature with a cherubic face, he found himself at odds with his parents, who disapproved of his admiration for "jazz." They preferred less raucous musical forms and wanted Brian to follow his father into respectable middle-class business. Instead, at 19 years of age, Jones founded the Rolling Stones, taking their name from a Muddy Waters' song.
Narrated by many people, Broomfield included, who recalls meeting Jones on a train when he was 14, "The Stones and Brian Jones" is a brilliant work of excavation. Broomfield, who is not able to show prolonged shots of the Stones performing their greatest hits, has instead unearthed images that many of us have never seen before, including the inside of a small, dingy flat that Brian shared with Mick Jagger and Keith Richards. We see black-and-white footage shot at a party attended by the young members of the band. Bill Wyman, who serves as the film's "historical consultant," reveals that Jones and Jimi Hendrix were known to jam together, and we even see footage of the two of them. Wyman informs us that in the beginning, if the Stones received 100 pieces of fan mail, 60 letters were addressed to Brian. The three others had to divide the paltry remaining 40.
I would have liked to see more exploration of Jones' musical interests and his role within the band. Jones was a multi-instrumentalist, who could, according to Wyman, pick up a flute and create a piece of music that would become the signature sound of the early hit "Ruby Tuesday." Wyman also reminds us that Jones could be "horrible" and "cruel." We learn that Jones got an adolescent girlfriend pregnant. By the time of his premature death at 27, Jones had at least five children. Even in the early 1960s, the band's performances were marked by riots. Screaming fans leap onstage to throw their arms around their favorite band member. Cars are mobbed. Police officers try to restore order.
Mick slowly becomes the band's front man, and Jones recedes. Jagger and Richards write the songs. Band manager Andrew Oldham squeezes Jones out, pushing Mick to the front. We hear an off-screen Jagger admit that the way he and Richards behaved "was insensitive of us." French model, singer and actor Zouzou observes that Jones liked girls "who look like him," including herself. Soon, he was drinking what Zouzou calls "Scotch/Cokes" all day long and taking downers. By the time he got together with "It Girl" and muse Anita Pallenberg with whom he had a turbulent, fight-filled relationship, Jones was on a downward slide, including dressing in a Nazi costume a la Prince Harry.
Jones would lose Pallenberg to Richards. German filmmaker Volker Schlondorff, who hired Jones to score his third feature film with Pallenberg as the female lead, reminds us of the Stones' "incestuous relationships." English rock singer and actor Marianne Faithful, for example, had relationships with three members of the band. After his death, we see Jones mourned by crowds of fans in Hyde Park. On stage, Jagger reads lines from Shelley. "Most musical of mourners, weep again!"
("The Stones and Brian Jones contains profanity and drug references)
"The Stones and Brian Jones"
Not Rated.. At AMC Boston Common, Landmark Kendall and suburban theaters for one night only, Nov. 7. Grade: A-