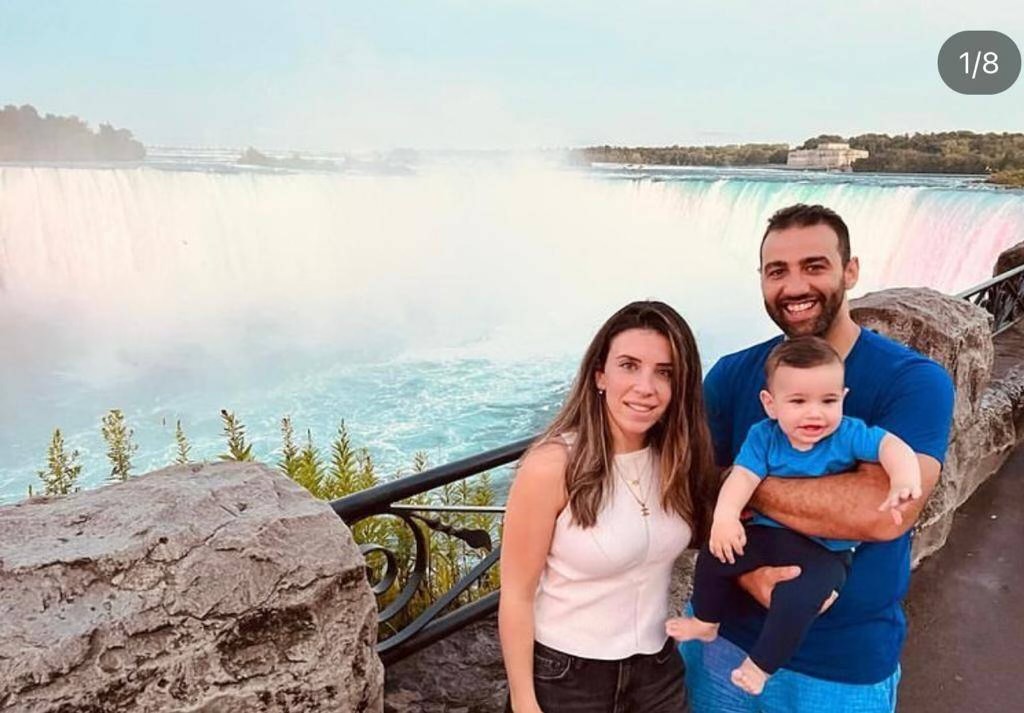 Massachusetts family is safe at home after escaping Gaza, another family makes it to Egypt
A Medway family is safe at home after being trapped in Gaza amid the Israel-Hamas war, while another local family has fled the war zone and made it into Egypt.
Abood Okal, Wafaa Abuzayda, and their 1-year-old son Yousef finally arrived at Boston Logan International Airport on Monday, and they're now at their Medway home after escaping from Gaza.
"The Okal Family continues to be incredibly thankful for their family and friends around the world who spoke up on their behalf, the Medway community, the media for sharing their plight and the plight of the hundreds of other Americans trapped in Gaza, their elected officials who fought hard for their return, and the State Department for providing them with safe departure," a family spokesperson said in a statement.
"While the Okal Family is relieved to be home in Medway, their thoughts continue to be with their family, including both Abood and Wafaa's parents, and the other innocent civilians who are still in Gaza, who may not have the same opportunity they had to leave and who continue to suffer from hunger, dehydration, lack of access to fuel and medicine, and intensifying air strikes," the spokesperson added.
Related Articles

Pro-Palestine protesters removed from Boston City Hall after disrupting Warren, Pressley event

UMass Amherst student arrested after allegedly punching Jewish student, spitting on Israeli flag: 'The disturbing reality for Jewish students on campus'

Medway family trapped in Gaza manages to escape through border crossing with Egypt

Aid arrives at Gaza, Israel widens military offensive

Israeli defense minister says the Gaza war has entered a new stage with an expanded ground operation
The Shafai family of Plymouth was also able to get out of Gaza and make it into Egypt, according to U.S. Sen. Edward Markey and U.S. Rep. Bill Keating.
"We welcome the good news that the Shafai family are out of Gaza and will soon be on their way home to the United States after weeks of our entreaties to the Department of State, and Israeli and Egyptian officials," Markey and Keating said in a joint statement on Tuesday.
"Hazem, Sanaa, Seera, Yumna, and Jasser have been in the thoughts and prayers of everyone in Massachusetts, and we must continue to push for every American citizen to return home safely," Markey and Keating added. "We will continue calling for immediate humanitarian assistance for civilians in Gaza and for the immediate release of all hostages."