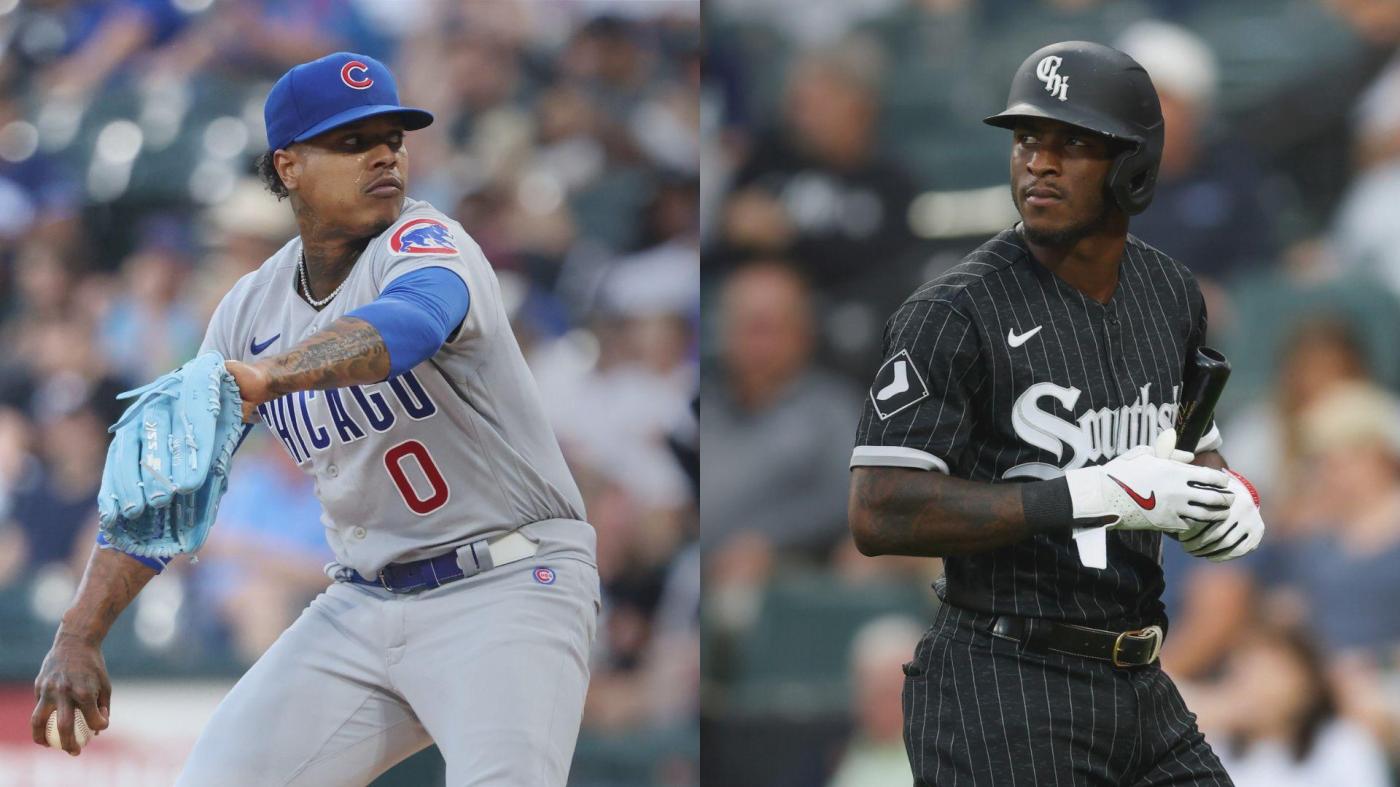 Marcus Stroman opts out of final year of Chicago Cubs deal while the White Sox decline Tim Anderson's $14M option
Chicago Cubs and White Sox fans knew there would be plenty of new faces in 2024 and on Saturday learned that two former All-Stars are on their way out of town.
Cubs starter Marcus Stroman opted out of the final season of his three-year, $71 million deal, according to multiple reports, while the Sox declined Tim Anderson's option, making the shortstop a free agent.
Neither move was a huge surprise, though Stroman was set to make $21 million in 2024, an amount that could be difficult to match after a subpar ending to a season marred by injuries. Stroman, 32, was dominant in the first half, going 9-6 with a 2.96 ERA in 19 starts and earning an invitation to the All-Star Game, which he declined to participate in.
Stroman made noise about the lack of talks over a contract extension, which ultimately proved to be a wise decision by the Cubs. After a hip injury followed by a mysterious right rib cartilage fracture while rehabbing the hip, Stroman went 1-3 with an 8.63 ERA in the second half. The decision to insert him in the rotation down the stretch factored into the Cubs' collapse from a wild-card spot. He lasted only two innings in a loss at Atlanta on Sept. 28 that virtually killed the Cubs' chances of making the postseason.
Anderson, 30, once marketed as the "face of the franchise" on Sox billboards, had a $14 million option that was declined for a $1 million buyout.
During eight seasons with the Sox, Anderson slashed .282/.312/.422 with 98 homers, 338 RBIs and 117 stolen bases in 895 games. The Sox selected Anderson with the No. 17 pick in the 2013 draft. He led the majors with a .335 batting average in 2019, a season during which his bat flips gained national attention.
Anderson averaged .318 with an .820 OPS from 2019-22. His walk-off home run against the New York Yankees in the Field of Dreams game in 2021 was probably the high point of the Sox's rebuild.
Anderson was voted a starter for the 2022 All-Star Game. His season was cut short after undergoing surgery on his left hand in early August.
He had a career-worst season in 2023, hitting .245 with one home run and 25 RBIs for a 101-loss team and seemingly was unhappy throughout the year. Still, the fact the Sox would let him go for nothing suggests they didn't believe he would fit into the clubhouse culture they're trying to build.
The disappointing season included serving a five-game suspension after an Aug. 5 brawl with the Cleveland Guardians. He collected the 1,000th hit of his career on Sept. 3 at Guaranteed Rate Field.
In addition to Anderson, the Sox on Friday announced they declined the $15 million club option on closer Liam Hendriks. His deal included a $15 million buyout that would be paid in 10 equal installments from 2024-33.
Hendriks disclosed in January that he was beginning treatment for non-Hodgkin lymphoma, later detailing it was stage 4. He completed treatment on April 3 and announced he was cancer-free on April 20.
Hendriks went 2-0 with a 5.40 ERA and one save in five relief outings before undergoing Tommy John surgery Aug. 2. The initial timetable for recovery was 12-14 months, meaning he would miss most if not all of the 2024 season.
Sox starter Mike Clevinger on Friday declined his $12 million mutual option, and the team outrighted outfielders Clint Frazier and Trayce Thompson to Triple-A Charlotte.
The Stroman news came a day after slugger Cody Bellinger declined his $25 million option with the Cubs. The 2019 NL MVP will test the free-agent market coming off a bounce-back season. Bellinger had a $12.5 million salary in 2023 and gets a $5 million buyout.
The Cubs also declined their end of a $5 million mutual option on veteran right-hander Brad Boxberger. He receives an $800,000 buyout.
Tribune reporter LaMond Pope and Tribune news services contributed.
()