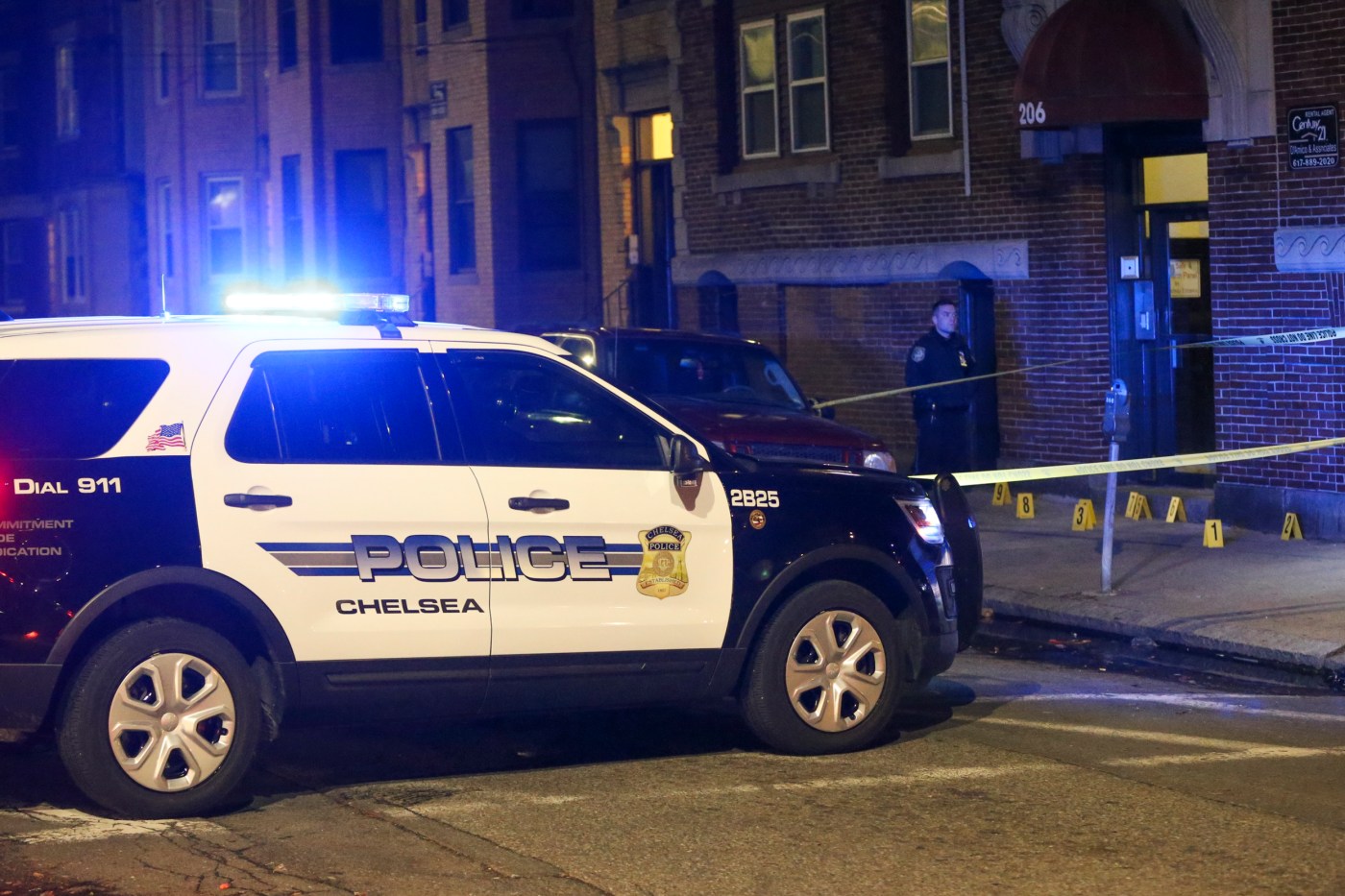 Man charged with animal cruelty after dog found dead in his Chelsea apartment
A man is charged with animal cruelty after a neighbor in his Chelsea apartment building said a strong odor was emanating from the apartment — where the building manager would discover the man's dog dead and rotting.
"This is another tragic case of a pet suffering because its owner did not take some simple, humane steps like bringing the dog to a local shelter or a rescue organization," Suffolk District Attorney Kevin Hayden wrote in a statement. "Pets bring many joys but they also bring many responsibilities, and the lack of responsibility here is heartbreaking."
Massi Ennis, 24, was charged Friday in Chelsea District Court with animal cruelty. Judge Matthew Machera set $500 bail and ordered Ennis to have no contact with animals and to return to court on Dec. 23.
Police turned up to the building at 185 Washington Ave. in Chelsea the afternoon of Oct. 27 and met with the apartment manager there who told them a neighbor had complained about a strong smell and that when he checked it out, he found a dead dog. A Suffolk DA statement details what the police allegedly found inside.
"As officers entered the apartment, they observed what appeared to be feces throughout the main entrance, kitchen, and living room, including on the couch. They also observed empty food and water bowls in the dog's crate. As officers approached the dog, they noticed maggots and gnats around the mouth, indicating decomposition," according to the statement.
Another neighbor told officers they hadn't seen Ennis, who she said she often heard yelling at the dog, for about a week, and police say that his overflowing mailbox backed that up.
Police located and arrested Ennis three days later. Ennis, whose legal address is listed as in Boston, allegedly told them then that he had been subleasing the apartment to someone else, but police said that they could not find anyone matching the description he provided.