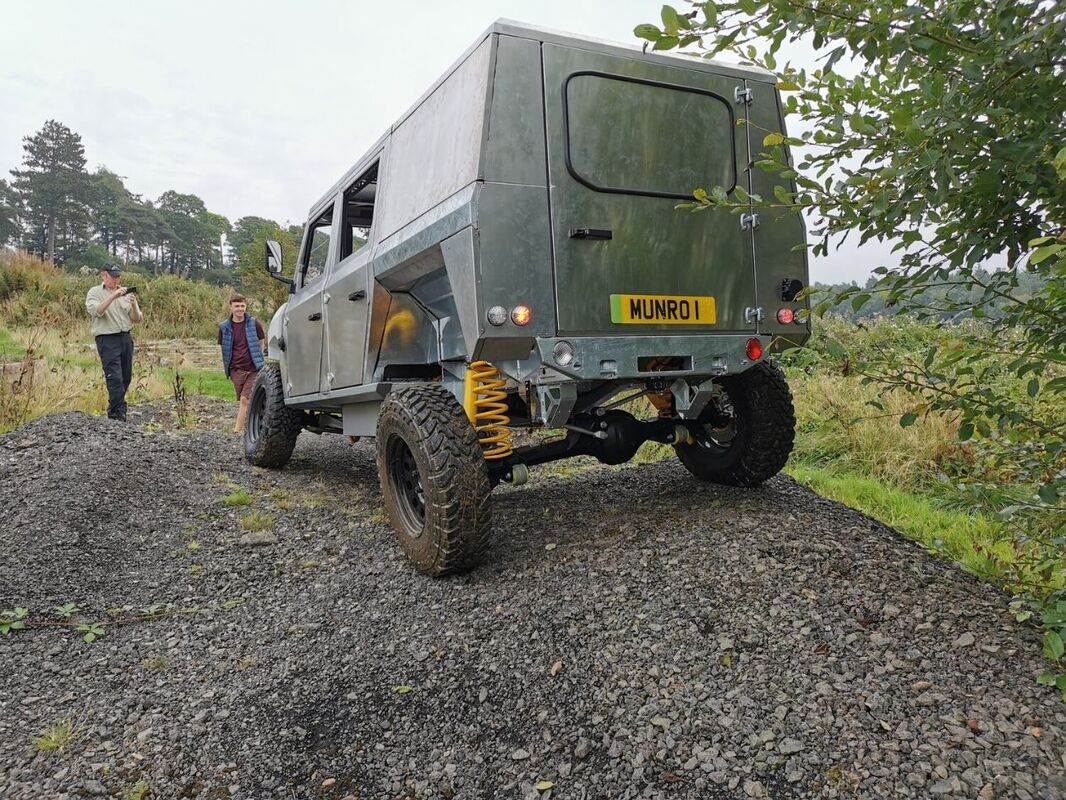 The
Munro Mark 1
is a back-to-basics, fully electric off-road vehicle, designed and assembled in Glasgow, and built by ATAE, a start-up focused on low-volume manufacturing.
ATAE has designed their off-road EV to potentially fill the gap left by the old-fashioned Defender, but it is also electric. In fact, more and more manufacturers are converting an old Land Rover into an electric car, but Munro Mark doesn't do this. Munro Mark pays homage to the Defender, but it is based on the renowned Foers Ibex F8, using both the body and chassis.
Munro Mark 1 resembles the old Defender in the chassis diagram, which features the old-school ladder chassis, rigid axles as well as permanent four-wheel drive, lockable differentials and two-speed transfer case.
Another feature that it shares with the traditional Land Rover Defender is the versatility and ease of repair due to the clever way they are assembled. In this way, it's really easy to replace a part, or a panel of the vehicle without using special tools.
Inside the cabin there is over 1,250 litres of luggage space and is capable of holding 5 people as well. The vehicle has a payload of 1,000kg and clearance for a full-sized pallet in the rear cargo are
Total outputs are 215hp and 350Nm. The basis is a 52kWh battery that provides a real world range of around 240 kilometers. If you're not impressed with these numbers, don't worry, Munro will offer you bigger battery packs. It has a fast DC charging system, which recharges from 20% to 80% in half an hour, and a domestic AC recharging system, which recharges the vehicle in its entirety in 5 hours.
As a low volume production car brand, less than 1.000 examples per year will be built.
You want to know the price, right? In the entry-level model, the price is estimated to be something under £50,000