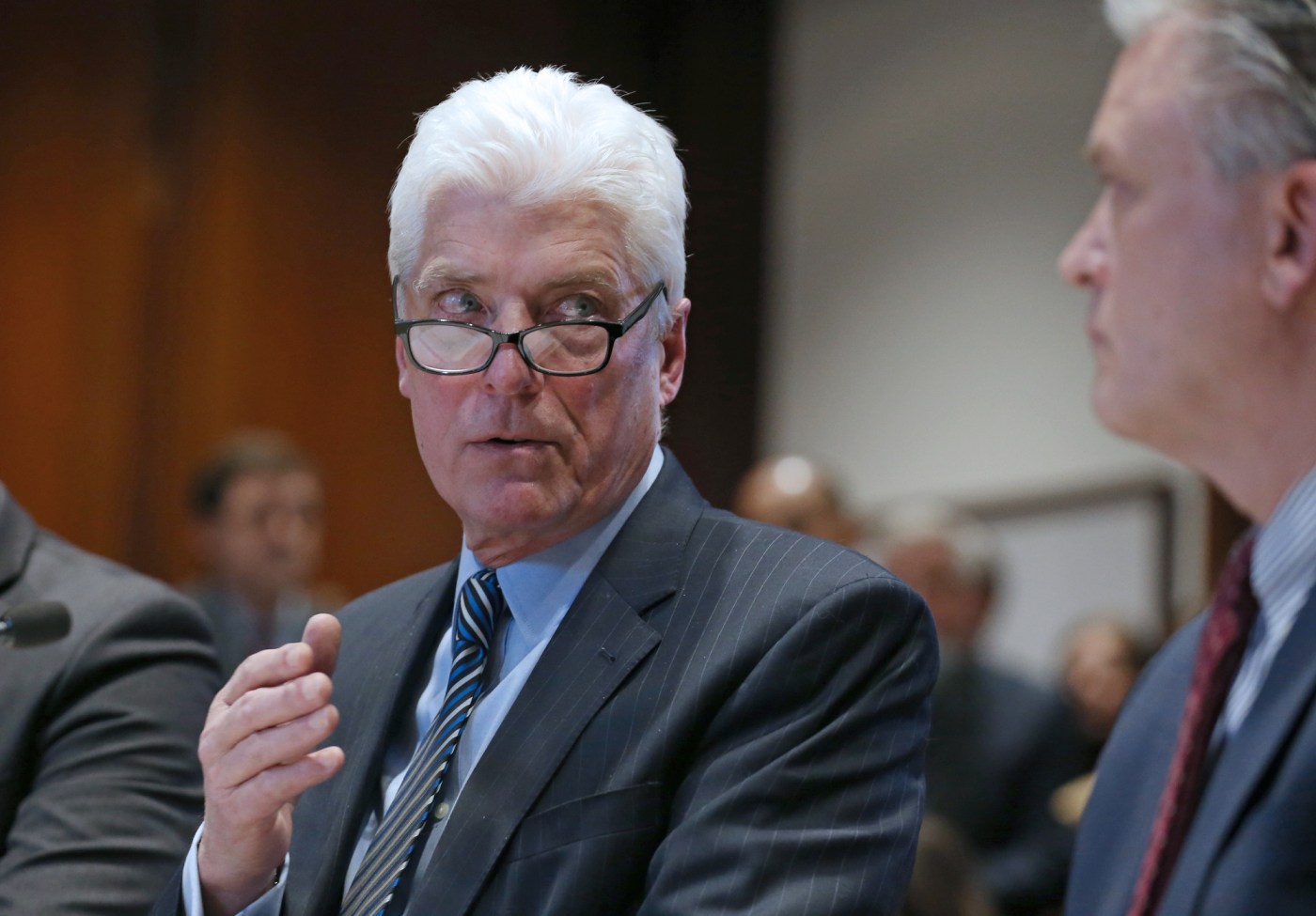 Battenfeld: Political power struggle rages over $316K convention center job
A political power struggle over one of the crown jewels of the Massachusetts hackerama is reaching a crescendo with rumors rampant about the future of the convention center authority's executive director.
Longtime MCCA head David Gibbons – caught up in a dispute over equity and inclusion and a power play by elected officials – is at the center of the power struggle, according to sources.
Gibbons – a hospitality industry executive with no political background – could be collateral damage in a bid by Gov. Maura Healey to put her own person in charge of the MCCA.
Healey and Boston Mayor Michelle Wu recently overhauled the MCCA board, putting seven new members on it, including outgoing Boston City Councilor Michael Flaherty.
Earlier this year, Flaherty and state Sen. Nick Collins banded together to criticize and block an MCCA land deal in their neighborhood. They are no fans of Gibbons and may be looking to install a new executive director,
The Herald was unable to contact an MCCA spokesperson for comment on the potential leadership changes there.
Gibbons took severe heat this year for allegations of racial discrimination against employees and vendors at the MCCA.
An independent report released last month showed that Black and Hispanic employees were stuck in the lower echelon of the MCCA organization and "tend to feel isolated or marginalized."
The report commissioned by the MCCA to address allegations of racism also found that under Gibbons, the authority was "much more focused on the financial bottom line" than on racial inclusion.
State Auditor Diana DiZoglio is also conducting her own audit of the MCCA in the wake of the racial discrimination charges. DiZoglio is a political ally of Collins.
The big question is who will replace Gibbons, who earned $316,000 in compensation in 2022. Will it be someone who is politically wired or an ally of Healey's or will there be a real open search for someone with convention center experience?
The MCCA oversees the Boston Convention & Exhibition Center and other facilities. It has long been known for its reputation as a patronage haven for state representatives and senators especially. But Gibbons restored some professionalism and hospitality expertise to the authority, which didn't always sit well with the pols.
Gibbons successfully oversaw the NAACP national convention this summer under an intense microscope because of the allegations of racial discrimination.
But the independent investigation this summer found no basis for charges that the MCCA discriminated against or mistreated Black vendors.
The report made a series of recommendations to enhance diversity, which the MCCA said it would follow.
"From increased outreach and recruiting of diverse new employees to opportunities for development and mentoring of existing team members, and strengthening supplier diversity, these recommendations…are truly worthy and provide instructive guidance," Gibbons said in a statement. "I look forward to working closely with them to implement forward-looking policies that promote the goals of the MCCA to open the many participatory opportunities to diverse communities and businesses."
BIG PRIZE: The Convention Center in the Seaport. (Jim Michaud / Boston Herald)