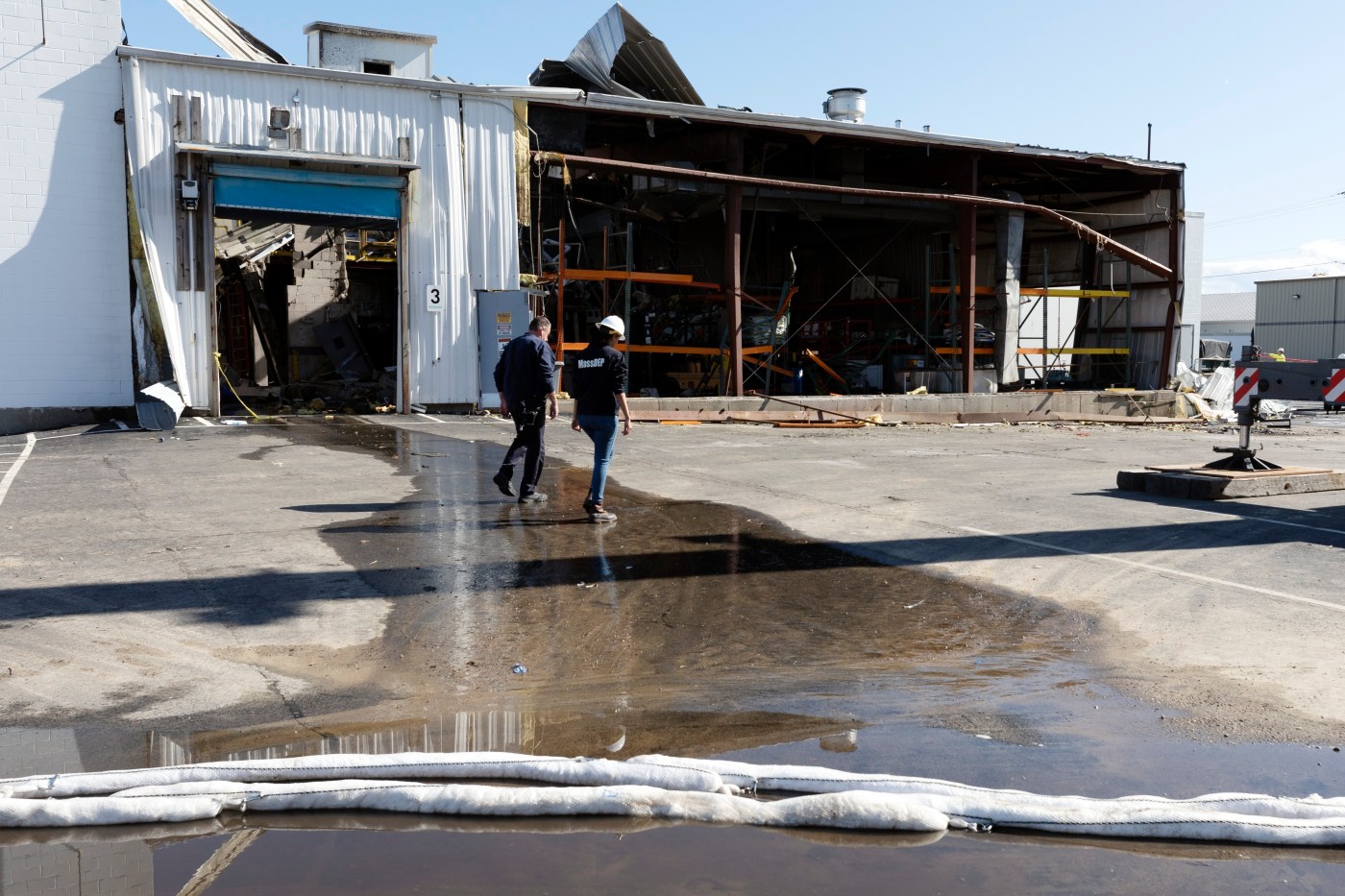 OSHA proposes $300K fine after plant explosion 
The federal Occupational Safety and Health Administration has found an explosion that killed one worker at a pharmaceutical chemical plant in Massachusetts could have been prevented, and proposed nearly $300,000 in penalties.
The May explosion at the Seqens plant in Newburyport, killed Jack O'Keefe, 62, of Methuen. Video showed most of the roof torn off a building.
Results of the OSHA investigation announced Thursday found Seqens and its subsidiary PolyCarbon Industries Inc. "lacked safeguards" in the chemical-making process. The investigation found numerous deficiencies in the facility's safety management program for highly hazardous chemicals. It also found the company did not determine the combustibility hazards of materials used in the production of the chemical Dekon 139 and did not include safe upper and lower temperature limits to prevent the decomposition of Dekon 139.
O'Keefe was killed when a pressure vessel exploded.
The conditions found during the investigation led OSHA to cite both companies with 11 violations, including eight serious ones, and propose $298,254 in penalties. Representatives from the companies are expected to meet with the company Tuesday, which has until Nov. 29 to either reach a settlement with OSHA or to contest the citations and penalties.
"The requirements of OSHA's Process Safety Management standard are stringent and comprehensive because failure to comply fully can have a severe or catastrophic impact on employees that, in this case, cost a worker their life," said OSHA's Area Director Sarah Carle in Andover, Massachusetts. "Employers must rigorously, completely and continuously scrutinize, update and maintain each element of the process properly to identify and minimize hazards and protect workers' safety and health."
Newburyport Mayor Sean Reardon said it was "very saddening to see that this incident was preventable."
"We will continue to collaborate with these partners to determine the best path forward, and to ensure that the neighboring businesses, schools, and residences are kept safe from these dangerous practices that OSHA is penalizing now," he said in a statement.
A spokesman for Seqens did not respond to a request for comment.