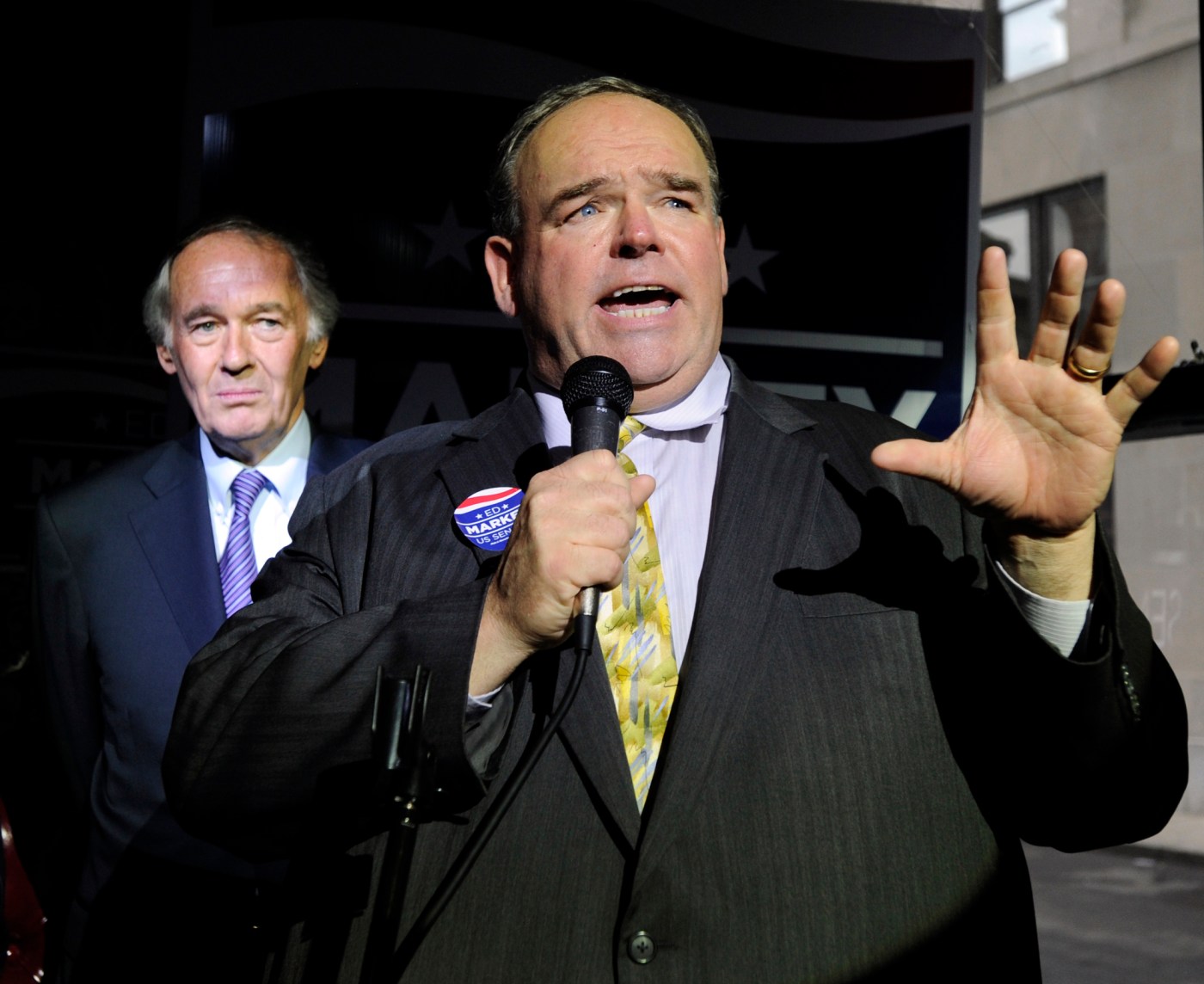 John Walsh, Democratic activist and 'titan of Massachusetts politics,' dies at 65
Democratic activist John Walsh, a "titan of Massachusetts politics" who helped propel former Gov. Deval Patrick to victory, died on Monday. He was 65.
Tributes from politicos across the Bay State were pouring in on Monday, as they reminisced on him bringing new energy into the state's Democratic Party and his historic campaign wins as a "gifted political strategist."
"Today we lost the incredible John Walsh," Patrick posted about his former political adviser. "His memory lives forever in the legions of us he inspired, taught and cared about."
Walsh was involved in many winning campaigns, including U.S. Sen. Ed Markey's campaign in 2020. He became Markey's chief of staff.
"John Walsh was a political genius and a transformational figure in the history of Massachusetts movement building," Markey said in a statement. "He believed in the extraordinary capacity of ordinary people. He knew that the path to justice runs through the kitchen tables, civic centers, schools, and town squares in every corner of Massachusetts and our country."
The Globe reported that Walsh died in hospice care. He was reportedly battling stomach cancer.
"Massachusetts owes John Walsh an enormous debt of gratitude for his lifetime of service," Gov. Maura Healey posted. "John was one of the truly good people. He was brilliant while staying relentlessly humble, optimistic, inclusive, and empathetic to all."
Related Articles

Lucas: Maura Healey should send immigrants from Massachusetts to New Hampshire

Battenfeld: Democrats' opposition to Israel's war against Hamas terrorists could impact Biden in 2024
Walsh's legacy will live on in the young political campaign staff he mentored who are now running campaigns, working in government or are elected officials, said Massachusetts Democratic Party chair Steve Kerrigan.
"He also will be remembered for his unrelenting efforts to bring new energy and people into the Democratic Party," Kerrigan added. "John knew there was power in constantly growing and evolving our Party. The status quo was never good enough for John.
"It would be easy to say we are a better state Party today because of him, but the truth is his reach went well beyond our Commonwealth," he said. "John Walsh was a gifted political strategist, but he was an even better American, husband, father and friend."
Congresswoman Ayanna Pressley called Walsh a "titan of Massachusetts politics."
"When embarking on something others deemed impossible or improbable, John Walsh was the person you wanted by your side," Pressley said. "John believed unshakably in the possibility of progress and gave generously of his time, his wisdom, and his joy."
The Massachusetts Democratic Party has established an email address, walshfamily@massdems.org, to collect memories and condolences to be shared with John's family.