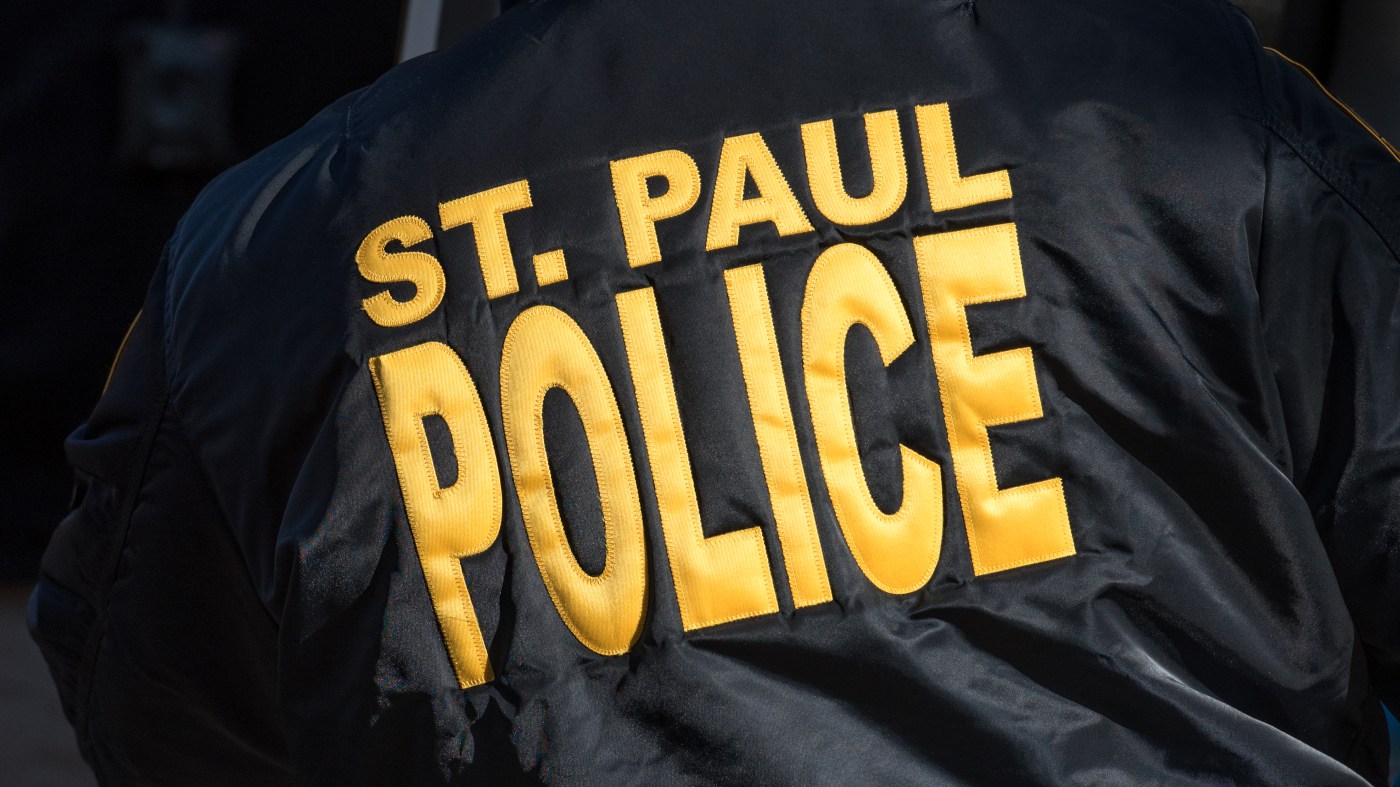 St. Paul man sentenced for drive-by shootings, including one that grazed school staffer
A 19-year-old St. Paul man has been given concurrent prison sentences for his role in four shootings in the city this year, including one in which he fired a bullet that grazed a Washington Technology Magnet School staff member's ear.
Eh Doh Soe admitted to firing three shots outside the school after a fight broke out between Karen students and Black students Jan. 20, according to Ramsey County District Court documents.
Eh Doh Soe (Courtesy of the Ramsey County Sheriff's Office)
In September, Soe agreed to plead guilty to drive-by shooting in that case and aiding and abetting shootings on Jan. 28, Feb. 8 and Feb. 12. The plea petition called for four concurrent sentences, and Judge Joy Bartscher handed them down Friday.
Soe's longest sentence — seven years and three months — is for the Feb. 12 drive-by shooting, which critically injured a boy on the North End.
Last month, prosecutors filed charges against two 17-year-olds in connection with the other shootings.
Soe told police that Taw Klu Soe Nay Htoo was the sole shooter that injured a man who confronted a group breaking into vehicles in the Payne Phalen neighborhood on Jan. 28, and also fired the shots on Feb. 12, according to charges.
War Nah Myint Aung was charged with shooting a juvenile male in the leg at Sylvan Park on the North End on Feb. 8.
Gun linked to four shootings
According to the criminal complaints, police on Feb. 12 found the juvenile in the 1000 block of Cook Avenue West near Dale Street with a gunshot wound to his stomach. He was rushed to the hospital and into surgery with critical life-threatening injuries.
Witnesses told police they saw a maroon sedan with Asian males stop and the driver exit and shoot multiple times at a group on the sidewalk. Officers found two spent .40-caliber casings.
On Feb. 23, St. Paul officers stopped a car, suspecting it had been involved in the shooting. Soe, who was in the front passenger seat, had a loaded Springfield XD 40-caliber semi-automatic pistol, equipped with an extended magazine, in his front jacket pocket. He was arrested on suspicion of possessing the gun without a permit.
In an interview with police, Soe admitted to buying the pistol on Jan. 20 for $500 from someone he contacted through Snapchat. He denied involvement in recent shootings.
Police submitted test-fired casings from the pistol for ballistics and they were linked to casings recovered at all four shootings.
Police located and towed a 2005 Honda Accord that matched the description of the vehicle involved in the shootings. A search warrant was executed on the car and police recovered documents with Soe's name on them.
Police arrested Soe on July 21, and he agreed to speak to investigators. He confirmed the Honda belongs to him, and initially denied being involved in the shootings.
Soe told investigators he had joined a Karen gang called 4 Times in middle school and that his gang had been in disputes with other gangs because the other gangs made fun of them for wearing traditional Karen clothes and being from a foreign country. He claimed his gang was formed because Asian kids were being robbed and beaten. He said the gang is now dissolved.
Others charged
Soe then opened up to investigators about the shootings.
He said he was the driver and sole shooter at Washington Technology Magnet School and "expressed remorse for striking the school staff member with a bullet," the criminal complaint states.
The staff member had told police she heard "several loud pops and felt something whiz" by her head before she felt pain in her right ear. Later, police said they saw a bullet hole in the sweatshirt and jacket she was wearing and saw that her right ear lobe was bleeding.
When asked for information on the other shootings, Soe identified "Solo Htoo" as the shooter on Jan. 28 and Feb. 12. He said he is a student at Como Park Senior High School.
Investigators identified the suspect as Taw Klu Soe Nay Htoo. On Oct. 4, officers went to the high school to arrest him on a pickup-and-hold warrant. When they removed his cross-body satchel, they found a loaded handgun with a mounted light, according to a juvenile petition charging him with possession of a gun by a person under age 18 and possession of a dangerous weapon on school property.
Prosecutors charged Htoo Oct. 9 with aiding and abetting drive-by shooting and two counts of aiding and abetting second-degree assault in connection with the Jan. 28 shooting. He was charged with aiding and abetting first-degree assault and aiding and abetting drive-by shooting in the Feb. 12 shooting. In an interview with investigators, he denied being involved in the shootings.
Soe told investigators that his friend "'War"' was the shooter at Sylvan Park on Feb. 8. He identified "War" through a photo he was shown of War Nah Myint Aung.
Aung was arrested Oct. 5 and admitted to shooting the juvenile, saying that he had done so because he had "disrespected his dead friend on social media," according to a juvenile petition charging him with aiding and abetting drive-by shooting and aiding and abetting second-degree assault.
Cellphone records put Soe, Htoo and Aung at the scene of all four shootings, the charges say.
Related Articles

Seven years after Minnesota hunter slain with own rifle, sheriff says investigation still active

Social media post leads to gun found at St. Paul high school, 15-year-old girl arrested

Former Mayo doctor accused of poisoning wife had complaint filed against him previously, new court docs claim

Olmsted County sheriff's deputy charged in online child sex sting

Motorist receives nearly 9-year prison sentence for high-speed crash in Arden Hills that killed physician