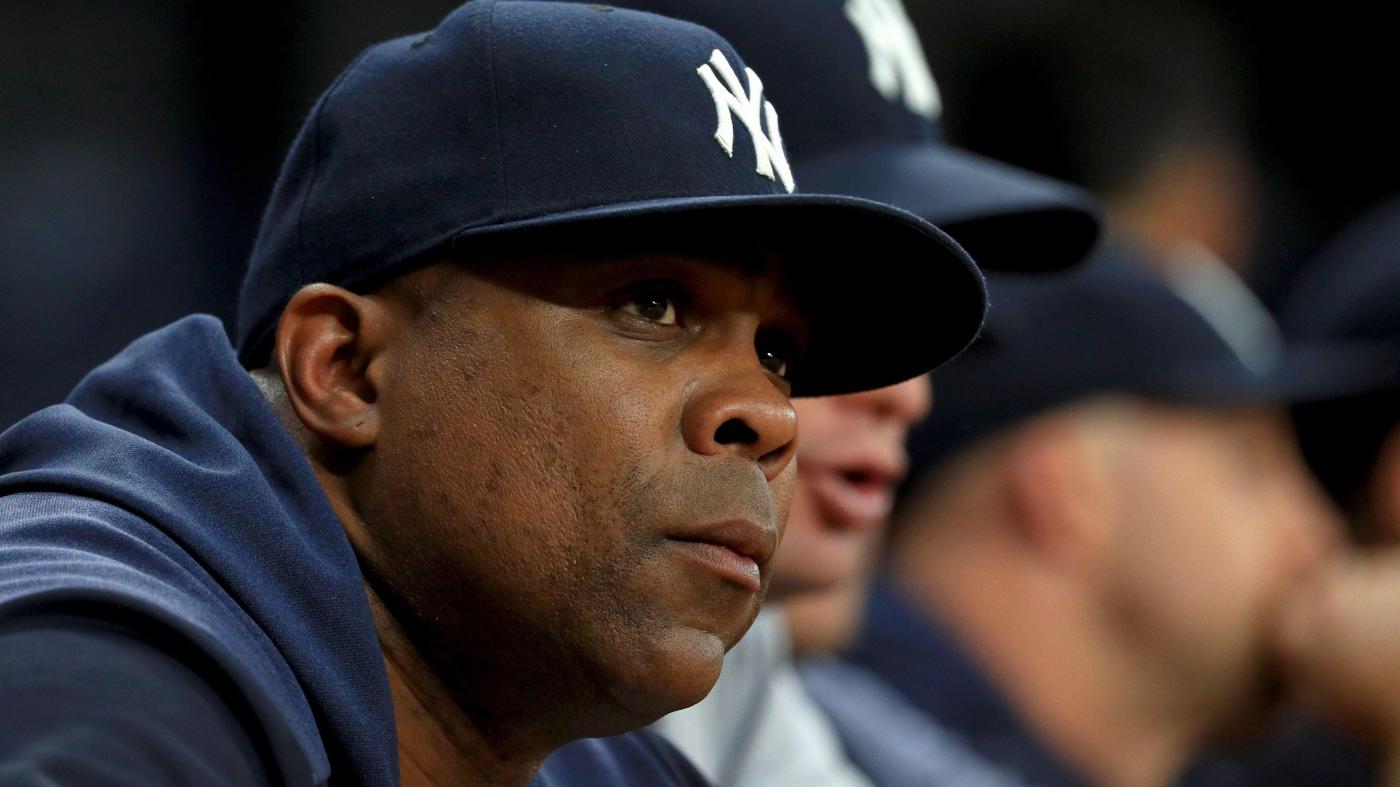 Marcus Thames is the Chicago White Sox's new hitting coach — the team's 3rd in 3 seasons. Can he get them back on track?
Marcus Thames will try to help the Chicago White Sox get back on track offensively after being named the team's hitting coach on Tuesday.
The Sox also added Jason Bourgeois as the first base/outfield Coach, Drew Butera as the catching coach, Matt Wise as the assistant pitching coach and Grady Sizemore as a major-league coach.
Ethan Katz returns as the pitching coach, Mike Tosar as the assistant hitting coach, Eddie Rodríguez as the third base/infield coach and Charlie Montoyo as the bench coach. Tosar was the team's major-league field coordinator last season.
Each of the new additions have major-league playing experience.
Thames will be the team's third hitting coach in three seasons, replacing José Castro, who replaced Frank Menechino. The 47-year-old spent 2023 as the hitting coach for the Los Angeles Angels.
Powered by Shohei Ohtani's league-leading 44 home runs, the Angels ranked third in the American League in the category with 231. They were seventh in the AL in OPS (.743), eighth in batting average (.245) and ninth in on-base percentage (.317).
The Sox finished tied for 11th in the AL with 171 home runs in 2023 and were 12th with a .384 slugging percentage. They were last in the majors with a .291 on-base percentage.
Thames previous was the hitting coach for the Miami Marlins (2022) and the New York Yankees (2021-22). He played parts of 10 seasons in the majors with the Yankees (2002, 2010), Texas Rangers (2003), Detroit Tigers (2004-09) and Los Angeles Dodgers (2011).
Sizemore, 41, enters his first season on a big-league coaching staff. The three-time All-Star during 10 years in the big leagues, he was a coach for the Arizona Complex League Diamondbacks in 2022. He spent a bulk of his career with Cleveland (2004-11) and also played for Boston (2014), Philadelphia (2014-15) and Tampa Bay (2015).
Wise, 47, spent the last three seasons as the Angels pitching coach. He appeared in 209 games (18 starts) during parts of eight seasons with the Angels (2000-02), Milwaukee Brewers (2004-07) and New York Mets (2008).
Butera, 40, was the Angels catching coordinator last season and a bullpen catcher in 2022. He played parts of 12 seasons with the Minnesota Twins (2010-13), Dodgers (2013-14), Angels (2015, '21), Kansas City Royals (2015-18) and Colorado Rockies (2018-20).
Bourgeois, 41, was the outfield and baserunning coordinator for the Los Angeles Dodgers organization from 2021-23. He played in 317 major-league games during parts of eight seasons with the White Sox (2008), Brewers (2009), Houston Astros (2010-11), Royals (2012), Rays (2013) and Cincinnati Reds (2014-15).
()