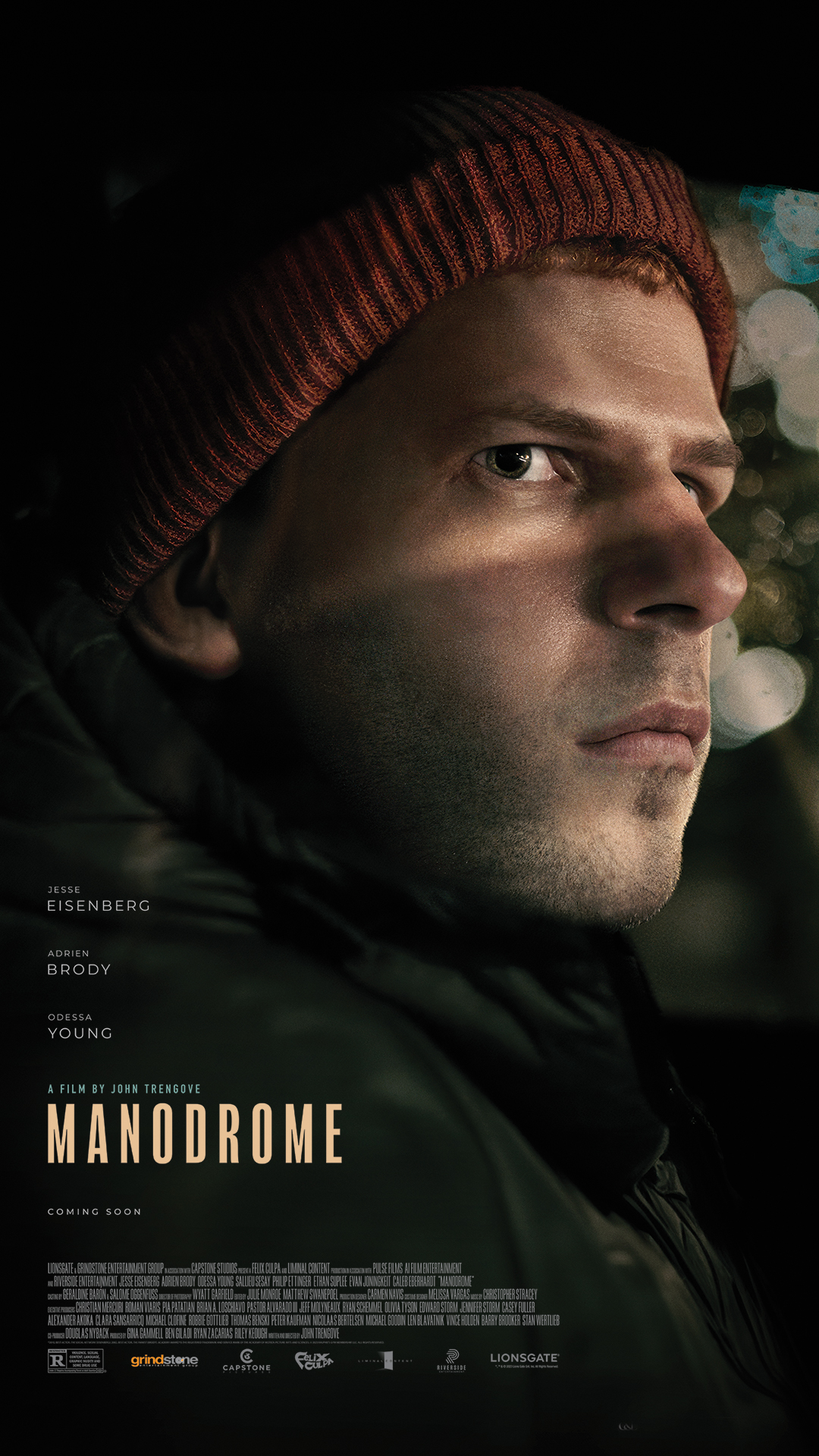 Jesse Eisenberg answers male call in 'Manodrome"
BERLIN – Men and issues of masculinity are the center of "Manodrome," where Jesse Eisenberg's Uber driver hopes to find meaning in male bonding.
South African writer-director John Trengove scored internationally in 2017 with as highly praised debut, "The Wound," which focused on two closeted gay men during a tribal initiation ceremony.
"Manodrome," Trengove's second film, follows Eisenberg's unhappy Ralphie as he desperately searches for meaning and finds himself in an all-male self-help cult led by Adrian Brody's Dan.
The film was inspired, the filmmaker said, "By an online community of men who group together for different reasons. The film has a character who immerses himself in this world of men that blurs the lines of camaraderie and sexuality and leads to madness."
"As an American reading a script about this dangerous spiraling and based on dangerous ideas about masculinity, it seemed like a natural progression into gun violence," Eisenberg, 40, observed at the film's world premiere at the Berlin Film Festival. "But here in Germany it plays as something particularly American."
Noted Trengove, "Since I was reading about the alt right and these other groups, they've become more mainstream. What I did do and what was interesting for me as a queer filmmaker is: What if we bring these ideas into this chosen family of men, which is a very queer idea of marginalized people who make their own groups of self-healing? That's the 'Manodrome,' this idea of men running from their softness and exploring radical ideas of masculinity."
"John has a unique way of tapping into the sensitivity within all of us. What speaks to me about John's work," Brody said, "what he's captured between writing and storytelling, is beyond grappling with masculinity. It's about very blatant issues within society as a whole. It's really about the disconnect from what we intrinsically know the truth is — and what we are bombarded with and all our unresolved issues and traumas that create these fractured lives."
Ralphie's partner Sal (Odessa Young) is pregnant and as fatherhood looms with its economic responsibilities, it drives him crazy. Does "Manodrome" connect money with masculinity?
"I'm generally just interested in class struggle and how people are products of their socio-economic background," Trengove said. "I thought it was interesting to present a gap between the men of Manodrome. For most, there's a comfort there, almost a weekend pleasure.
"But for a guy like Ralphie who is fighting for his life economically, it means something very different to come into this space. There's the shame and impotence of being without those resources and being brought into a group that are well off."