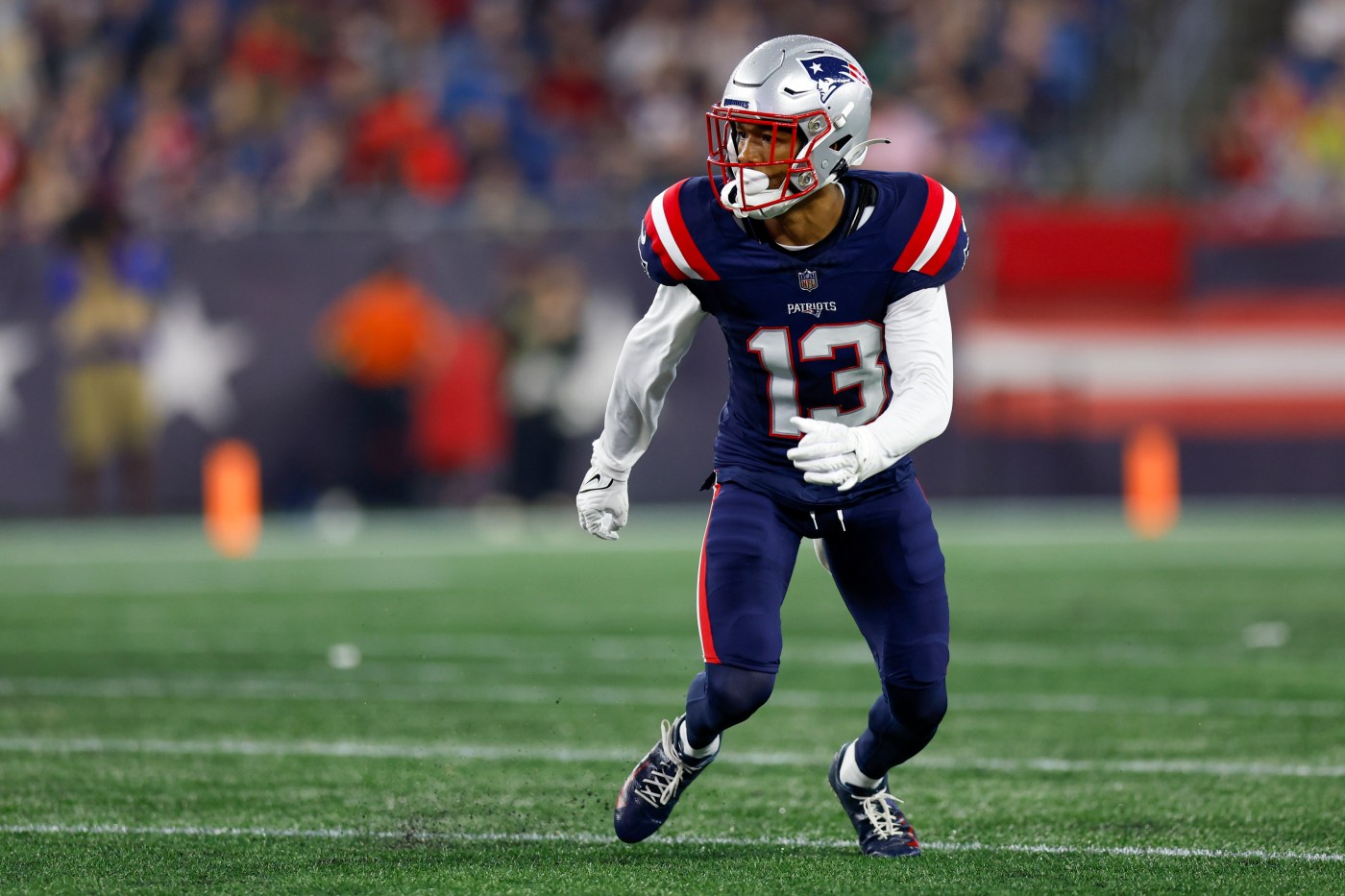 Patriots coach trying to change the 'narrative' on apparent cornerback benchings
Hopes were high for the Patriots' secondary in recent weeks with their top three cornerbacks finally healthy, but things have not gone according to plan.
For a number of different reasons, Jonathan Jones, Jack Jones and J.C. Jackson have all shared the field on just two plays this season. It didn't help in Sunday's loss to the Commanders that Jackson and Jack Jones were seemingly benched for the start of the game.
Shaun Wade, who hadn't played since Week 6, started in place of Jackson, who joined the team via trade from the Chargers ahead of Week 5, and Jack Jones, who missed the first six weeks of the season due to injury. Jackson didn't enter the game until the third defensive series. Jack Jones didn't play until the second quarter.
Related Articles

Patriots add wide receiver depth with positional group struggling

Patriots-Commanders film review: The Patriots are risking becoming the NFL's worst team

Patriots work out two free agents after Week 9 loss to Commanders

What Mac Jones told JuJu Smith-Schuster after drop in Patriots loss

Bill Belichick wants better 'consistency' from Patriots cornerbacks after apparent benchings
"I wouldn't say there's one thing there that — like I feel like the narrative's a little messed up," cornerbacks coach Mike Pellegrino said of Jackson and Jack Jones. "Like what did Shaun do to really earn that? I think that's really — everyone's trying to make it about those two. But really what did Shaun do to really earn that right?
"And Shaun had a great week of practice, and Shaun played really well. And Shaun did his job. I think the narrative should be more pushed towards what did Shaun do right to earn that opportunity. Because Shaun has done a lot of great things here for us in this past year and is a different player than what he has been in the past. So, my hat's off to Shaun. He did all of the right things. He got what he deserved."
The problem is that Wade played the first two defensive series and then was barely on the field for the remainder of the game. Jonathan Jones, who's primarily played outside this season, and Myles Bryant, the team's primary slot cornerback, played the majority of the game.
At one point when the defense was on the field, Jack Jones was spotted on the sideline sitting on the Patriots' bench next to kicker Chad Ryland away from the rest of the team's reserve defenders.
Pellegrino, who coaches from the coaches booth, said he "didn't really see that."
"You can ask Jack about that, but I would say that would be an outlier," Pellegrino said. "I've never seen Jack really on the bench when the defense was up. That must have been something going on for a quick second. I'm not going to speak on it. He can talk about it. I wouldn't blow it out of proportion. It's probably just one thing that happened. If it was a consistent thing, would I be concerned? Yeah. But it's not a consistent thing, so I wouldn't really hang my hat on that one. That's not the guy I know."
As for the apparent benchings, Pellegrino would only offer "things happen."
"Just put the guys out there that I felt like were ready to go in that moment," Pellegrino said. "Everybody knows what they need to do to play. So, I'll just kind of leave it at that. It's really not — I'm not trying to create a narrative. I trust all of my guys. They all went in and played, right? I've said this from Week 1. If they're at the game, that means they're ready, they're prepared, and they're ready to go into the game. So, I have faith in all of my guys to go out there and execute the game plan and do a great job.
"Really just did what I thought was best in that moment. And yeah."
Jackson and Jack Jones didn't speak to reporters after Sunday's game. Head coach Bill Belichick said the two cornerbacks were not benched. Patriots defenders wouldn't speak on specifics regarding the situation.