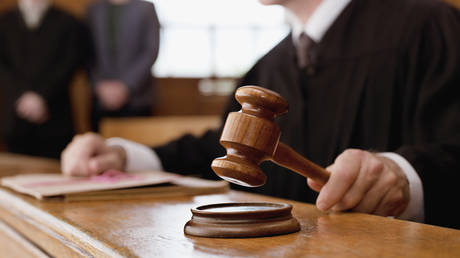 Over 100 British firms admit violating Russia sanctions – FT 
British firms have voluntarily disclosed to the government that they have breached restrictions, the outlet has reported
More than 100 UK companies have admitted breaching British sanctions against Russia since the beginning of the Ukraine conflict, the Financial Times reported on Monday, citing official data.  
In total, 127 firms had voluntarily disclosed to the UK government that they had violated Russia-related sanctions as of May 17, according to a response to a freedom of information request obtained by law firm Pinsent Masons.   
The disclosures were made to the Office of Financial Sanctions Implementation (OFSI), which is responsible for monitoring compliance with sanctions and suspected breaches. British companies can reduce government penalties by voluntarily admitting violations and cooperating with investigations, the outlet noted.  
"We of course consider any relevant efforts and checks undertaken as a mitigating factor when assessing any possible enforcement action," an OFSI spokesperson said, adding that the agency was "not trying to unduly penalize honest mistakes."   
London has placed over 1,600 Russia-affiliated individuals and companies under restrictions as part of "the most severe" sanctions Moscow has ever faced, the FT said.   
Read more
West hurting itself with sanctions – Putin
However, unprecedented penalties against a major economy have been much more challenging for UK businesses compared to sanctions imposed on other countries, according to Pinsent Masons.  
"The Russian sanction packages have been felt more keenly outside of Russia in a heightened way that others just haven't in the past," said Stacy Keen, a financial crime expert at the law firm.  
"Russian individuals and entities had a footprint outside of Russia that perhaps if you look at the Iranian regime or the Syrian regime – there just wasn't those interlinks between the economies," she added.   
According to Keen, penalties for violating sanctions can range from no action or a warning letter, to a civil penalty or criminal prosecution, while financial fines have no ceiling.
For more stories on economy & finance visit RT's business section