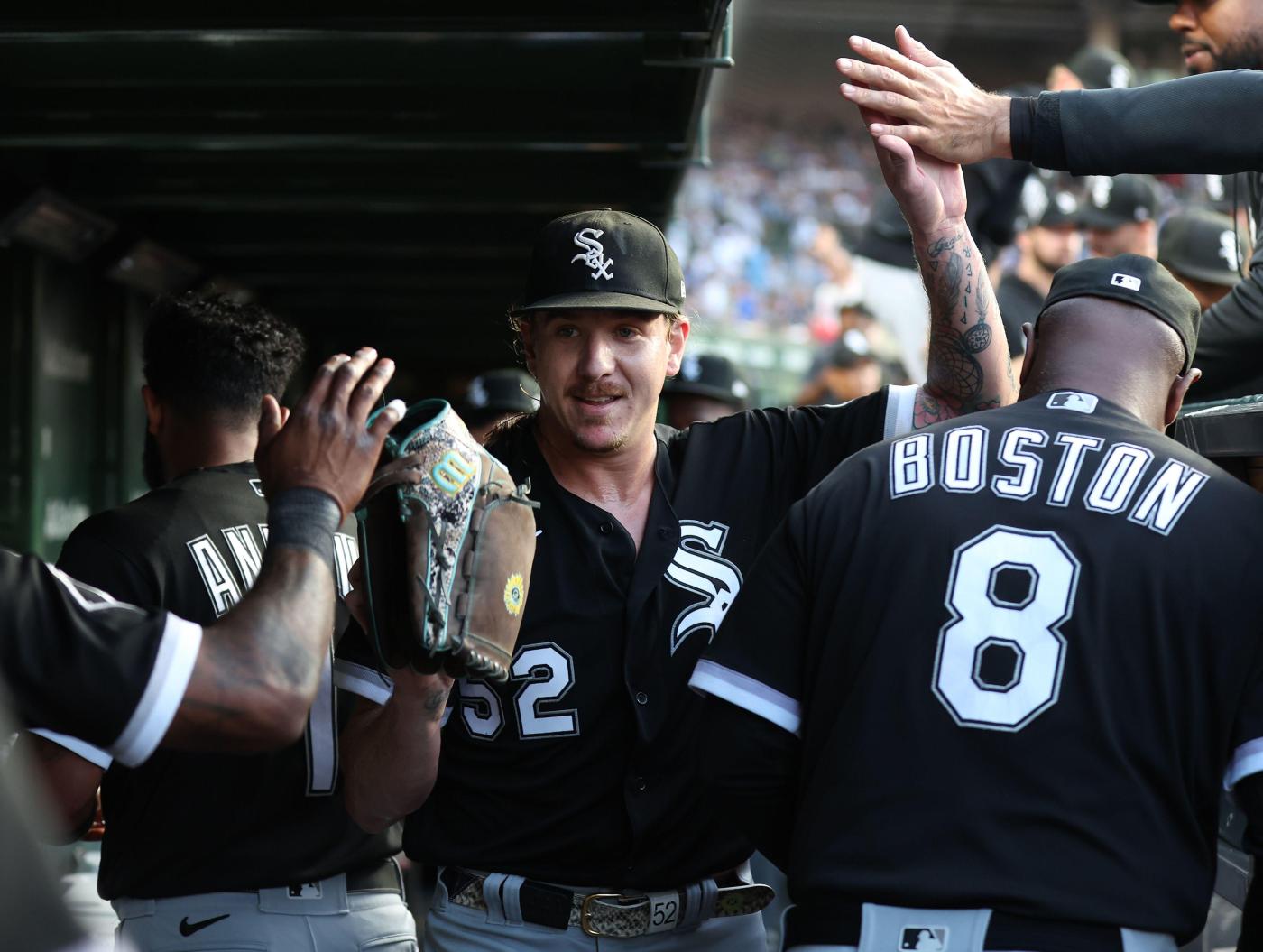 Chicago White Sox decline $15M option on Liam Hendriks, the cancer survivor who will miss most of 2024 after elbow surgery
The Chicago White Sox answered one of their big offseason questions, declining the $15 million club option on reliever Liam Hendriks.
It was one of four roster moves the Sox announced Friday afternoon.
Starter Mike Clevinger declined his $12 million mutual option, and the team outrighted outfielders Clint Frazier and Trayce Thompson to Triple-A Charlotte.
Hendriks' deal included a $15 million buyout that would be paid in 10 equal installments from 2024-33. The closer expressed a desire to return, saying before the final game of the season, "I'd love to be back."
"As I've said, I have unfinished business here," Hendriks said Oct. 1. "I signed here to win here. I think there's a good core group that has an opportunity to win. There's some definite avenues where we can improve. But I signed here to win here and that's the goal right now."
Hendriks was a major addition ahead of the 2021 season. And he delivered, earning All-Star honors on the way to leading the American League with 38 saves. He was named the AL's Mariano Rivera Reliever of the Year.
Hendriks had 37 saves in 2022, once again gaining All-Star recognition. He appeared in only five games in 2023 but made an impact on and off the field.
Hendriks disclosed in an Instagram post in January that he was beginning treatment for non-Hodgkin lymphoma, later detailing it was stage 4. He completed treatment April 3 and announced he was cancer-free on April 20.
He made an inspirational return to the big leagues on May 29 against the Los Angeles Angels at Guaranteed Rate Field. Hendriks received multiple standing ovations during the evening, and members of both teams stood and clapped when he entered the game in the eighth inning.
Hendriks went 2-0 with a 5.40 ERA, three strikeouts and one save in five relief outings before undergoing Tommy John surgery on Aug. 2. The initial timetable for recovery was 12-14 months, meaning he would miss most if not all of the 2024 season.
He earned American League Comeback Player of the Year honors at the 2023 Players Choice Awards on Thursday.
The Sox signed Clevinger to a one-year, $12 million deal in December, which included the mutual option for 2024 with a $4 million buyout. In March he received notice from Major League Baseball that it wouldn't impose discipline in connection with allegations of domestic violence and child abuse after an investigation. The Sox said they didn't know of the allegations or investigation at the time of the signing.
Clevinger was the team's most consistent starter, going 9-9 with a 3.77 ERA and 110 strikeouts in 24 starts.
Thompson rejoined the Sox as part of a July 28 trade that sent pitchers Lance Lynn and Joe Kelly to the Los Angeles Dodgers. The Sox also acquired minor-leaguers pitchers Nick Nastrini and Jordan Leasure in the deal.
Thompson, who had played for the Sox in 2015 and 2018, had a .171/.261/.232 slash line with one homer and three RBIs in 36 games this season.
Frazier had a .197/.303/.242 slash line with three RBIs in 33 games with the Sox in 2023. He joined the big-league team in late May and was optioned to Charlotte on July 4.
Following Friday's moves, the Sox 40-man roster is at 36.
The Sox have another major decision to make in the coming days regarding shortstop Tim Anderson's $14 million club option for 2024. If the option is declined, Anderson would receive a $1 million buyout.
()