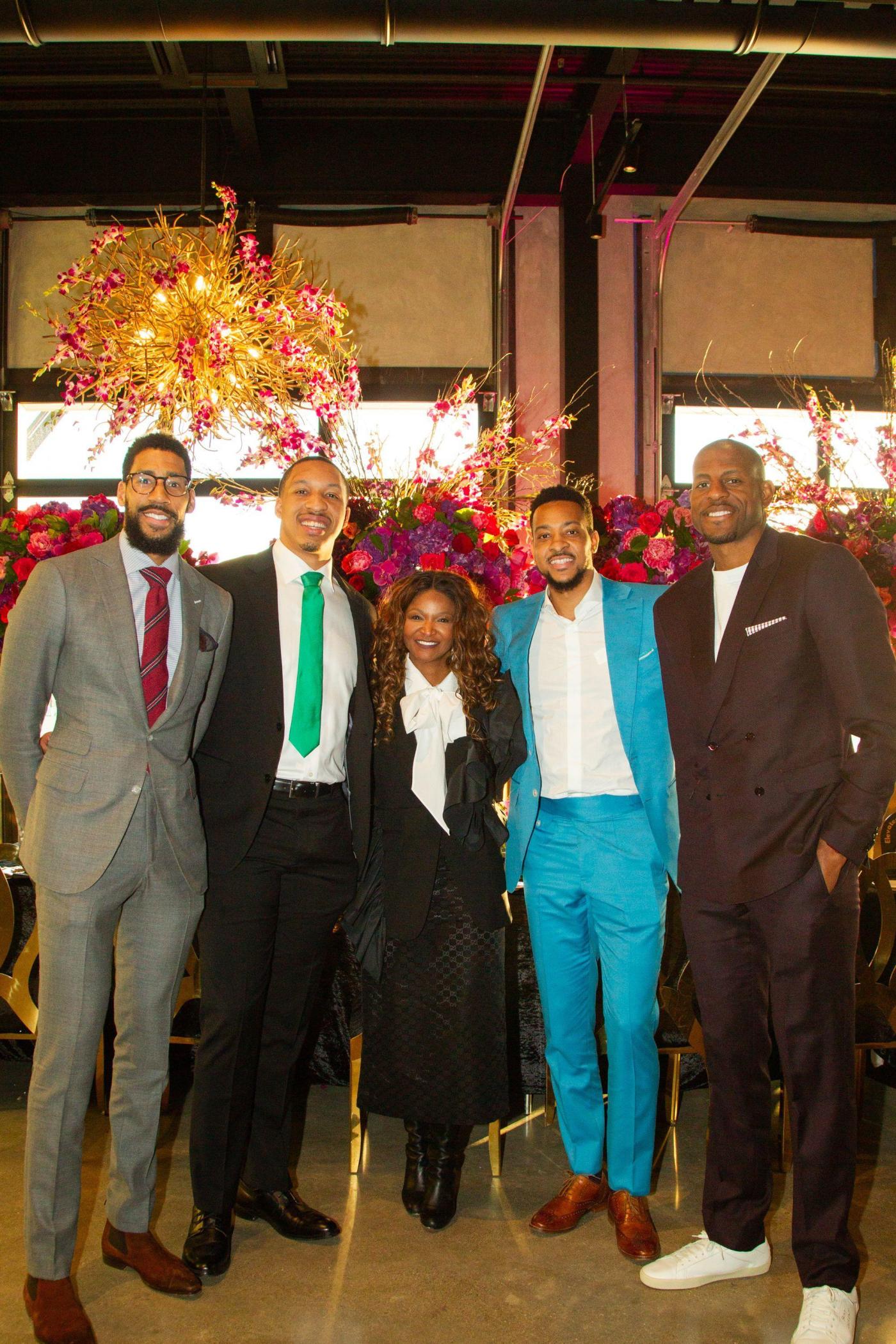 As head of NBA players union, Mount St. Mary's graduate Tamika L. Tremaglio is 'living a life of significance'
One day before the Mount St. Mary's women's basketball team faced Manhattan in New York on Dec. 17, 2022, the players, coaches and staff toured and practiced at the downtown offices of the National Basketball Players Association. They learned that they had just missed WNBA All-Star Tina Charles by a couple of hours and would miss a clinic by NBA All-Star Steph Curry three days later.
"We were able to practice on the court and see everything that the NBA and WNBA players have access to when they come to that facility," redshirt senior shooting guard Aryna Taylor said. "So it was a cool opportunity for myself and the rest of the team."
The Mountaineers were guests of Tamika L. Tremaglio, the executive director of the NBPA and a 1992 graduate of Mount St. Mary's. They did not come empty-handed as they delivered a school backpack filled with team apparel and accessories.
"We wanted to make sure she had plenty of Mount gear to represent her school," coach Antoine White said.
Tremaglio, who is a member of the university's board of trustees and whose niece Iliana Chase is a manager with the basketball team for the second straight year, said she didn't understand the impact of the invitation until she actually saw the players.
"I do not think anyone could appreciate the emotion that came with that. In fact, I would say that I didn't even appreciate it," she said. "It was just such a moving moment."
Some would say the same thing about the path Tremaglio, 53, has taken as executive director of the NBPA. Tremaglio, who succeeded Michele Roberts in January 2022, backed in April ongoing discussions to explore expanding the 30-team league. In September, she joined the growing chorus of voices calling for a lifetime ban of Phoenix Suns and Mercury owner Robert Sarver after he was fined $10 million and suspended for a year when an independent investigation found he exhibited hostile, racially insensitive and inappropriate behavior. And in June, she described the NBA's 25-game suspension without pay of Memphis Grizzlies point guard Ja Morant for gun-related incidents as "not fair and consistent with past discipline in our league."
Tremaglio said her first year was a whirlwind experience.
"For me, I always want to continue learning and doing new things," she said. "The motto for the Mount is, 'Living a life of significance,' and I've always sought to do that."
Tremaglio's roots in Maryland run deep. Born in Leonardtown in St. Mary's County and raised in Lexington Park, she graduated from St. Mary's Ryken where she was active in student government and the cheerleading squad. One of only two people of color in her high school's freshman class, Tremaglio said her mother, Pamela Langley, encouraged her to continue attending St. Mary's Ryken.
"It was a very difficult time and pretty challenging to be one of a few in the entire school," she said. "But I think for her, she felt it was very important to give me that exposure."
Langley has been an inspiration for her daughter. Tremaglio said her mother became pregnant with her during her senior year of high school, graduating in May 1970, giving birth to Tremaglio in July, and beginning her freshman year at Morgan State in September.
Tremaglio said her mother, who graduated in 1974 with a bachelor's in social work and was a probation officer, set a high bar for her daughter.
"She would always say: 'There are people that are good, and then there are people that are amazing. So you should always strive to do that,'" Tremaglio said with a laugh. "So for me, it was always about striving to be better than good in whatever it was that you were doing."
Raised in a Catholic family, Tremaglio enrolled at Mount St. Mary's where she joined the student defense council, launched the dance team and helped persuade the school to create a business law course. After graduating in 1992 with a bachelor's in business administration, she later earned a doctorate from the University of Maryland's School of Law and an MBA from the University of Baltimore.
After joining Deloitte in 2010, Tremaglio became the managing principal of the company's Greater Washington offices in 2017, overseeing about 17,000 professionals.
A member of several boards, Tremaglio has been a frequent guest speaker back at her alma mater.
"Through her words and actions, Tamika has demonstrated her love for Mount St. Mary's from the time that she was a student here until the present," university president Timothy E. Trainor wrote via email. "She told me these experiences inspired her to focus on possibilities rather than limitations — an excellent life lesson to learn in college."
At Deloitte, Tremaglio worked with the NBPA, which has been a client of Deloitte's since 2013. She also worked with the WNBA until 2021 and participated in the collective bargaining agreement for the women in 2020. She said that familiarity probably contributed to the NBPA reaching out to her after Roberts announced her retirement.
In her role, Tremaglio said one of her objectives is changing the way the public views professional basketball players. Aside from their skills on the court, they are often sons, fathers and husbands who also run businesses, start charitable organizations and seek to invest in their local communities.
"I have found that in this industry, [many people think of NBA players,] 'That's it, that's all they do, there's nothing else about them,'" she said. "I find that is a misnomer that is one I hope to alleviate or at least expand so that people know more about what they do to contribute to broader society."
Trainor, who visited Tremaglio two days before the women's basketball team, said Tremaglio personifies the university's mission of shaping leaders who serve God and others.
"She is an amazing servant leader, something that she says she learned how to be at the Mount," he said. "I am confident that she will have a positive impact on the NBPA, basketball players and the sport of basketball, and society."
()