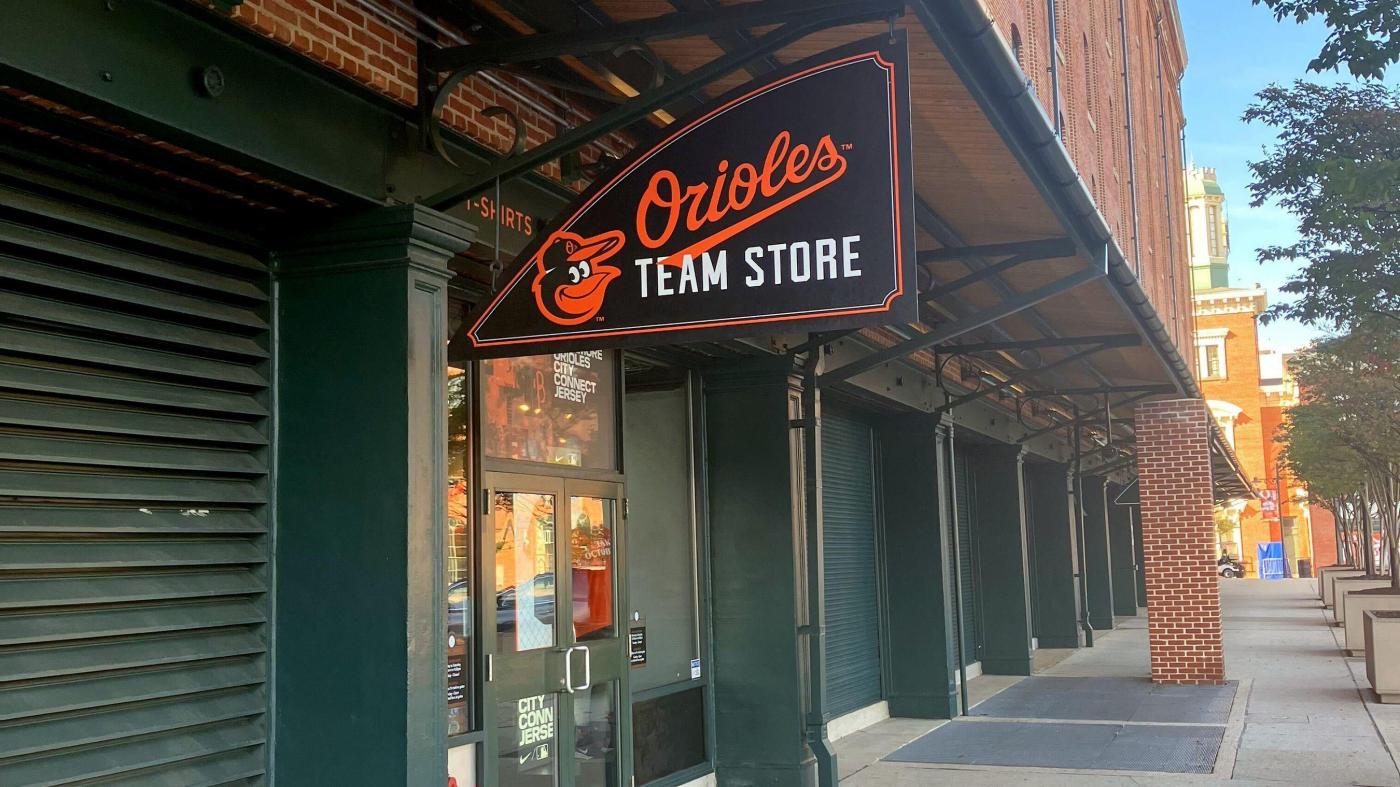 Orioles retail workers leaflet customers during union contract talks with Fanatics
Hats and shirts celebrating the Orioles' American League East title are still for sale in the B&O Warehouse.
Meanwhile, the union workers who stock and sell the team merchandise at Camden Yards have been passing out leaflets to customers during the first round of collective bargaining negotiations with Fanatics since the company took over the Orioles Team Store ahead of the 2023 season.
The Orioles contracted with Delaware North for both concession and merchandise sales from 2010 until 2022. Effective this season, the team contracted with Levy, a Chicago-based hospitality company, to manage concessions, and Fanatics, a licensed sports merchandise company co-headquartered in Jacksonville, Florida, and San Mateo, California. Fanatics has made Major League Baseball's uniforms and official merchandise since 2017, when it bought Majestic for around $225 million.
This season, merchandise workers did not have a union contract as Fanatics, unlike Levy, did not assume the union contract with Unite Here Local 7, instead agreeing to bargain.
"The union does not have a contract with Fanatics," said Tracy Lingo, president of Unite Here Local 7, which represents around 400 concessions workers and 50 merchandise workers at Camden Yards. "When Levy came in, they assumed the previous company's contract with us. Fanatics has not done so. We are bargaining a first contract with Fanatics."
Lingo added that union and company representatives have not met since August, and that workers began to communicate with customers about the labor dispute during the playoffs this month and plan to continue to pass out leaflets at the team store explaining their grievances. The 101-win Orioles attracted roughly 7,000 more fans per game this season compared with last, around a 40% increase.
A Fanatics spokesperson declined to comment Monday night. The Orioles did not respond to a request for comment about the team's business with Fanatics.
The union says Fanatics has not allowed workers to work five days a week while keeping the team store open six days a week.
Carolyn Brooks, who has worked the cash register at the team store since 2018 and grew up in East Baltimore, said she lost around $90 a week when her hours were cut from five to four days per week.
"They bring in boatloads and boatloads of merchandise for us to size and put on hangers and to put out on the floor. We have to stand for long periods of time providing for this company that is making all this money," Brooks said. "Fanatics doesn't want to do anything for us, but we have rights. We deserve respect."
()