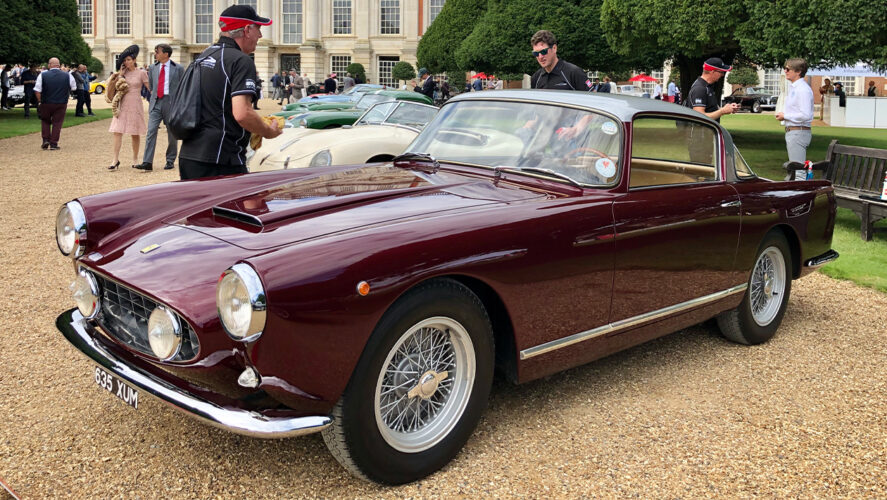 The History of the Elegant and Rare Ferrari 250 GT Ellena
Following on from the first Ferrari 250 GT series cars in 1954, Pininfarina introduced the second series, a 250-based prototype, at the 1956 Geneva Motor Show. This was known as the 250 GT Boano, after Mario Boano to whom Pininfarina turned for assistance in order to meet demand for construction. Pininfarina had recently become Ferrari's coachbuilder of choice, but his new production plant outside Turin was still under construction. With the old one working to capacity, he handed the build of the 250 GT to Mario Boano, who was previously with Farina and was now working independently.
Boano manufactured 80 250 GT Boanos, featuring detail differences from the Pininfarina coachwork, before being recruited by Fiat. At that point in 1957, he handed over production to his son-in-law Ezio Ellena, at Carrozzeria Ellena. Ezio built only 50 Ellenas, although the first eight were identical to the Boano models.
The Certificate of Origin for this model, chassis no.0817GT, that I photographed at the Concours of Elegance show in 2020, was issued on January 25, 1958. This car is the 17th (from 42) Ellena with the elegant, high-roof bodywork. Many of these coupés were rebodied in the 1950s and 1960s to look like the 250 TdF that shared the same chassis and running gear, and even the 250 GTO. However, in period, with 217bhp and a top speed of around 135mph, this model had racing success at the Nürburgring and the Tour de France, and its rarity makes it a much sought-after car. Possibly only 15 of the 42 similar models are now believed to remain in the entire world.
Having spent much of its life in America with a different 250GT engine, this car was reunited with its original 2953cc V12 powerplant in England in 2013. Complete with triple Weber 36DCS carburettors and a four-speed manual gearbox, it now has matching engine and chassis numbers and is painted in Burgundy. It sees regular use on the roads of Norfolk, where its owner lives.
ENGINE
3.0-litre V12, overhead camshaft, 240bhp, triple carburettors
CONFIGURATION
Front-engine, four-speed manual transmission, rear-wheel drive, tubular-steel chassis, coil-spring front suspension, semi-elliptic springs rear, drum brakes all round
The post The History of the Elegant and Rare Ferrari 250 GT Ellena appeared first on My Car Heaven.