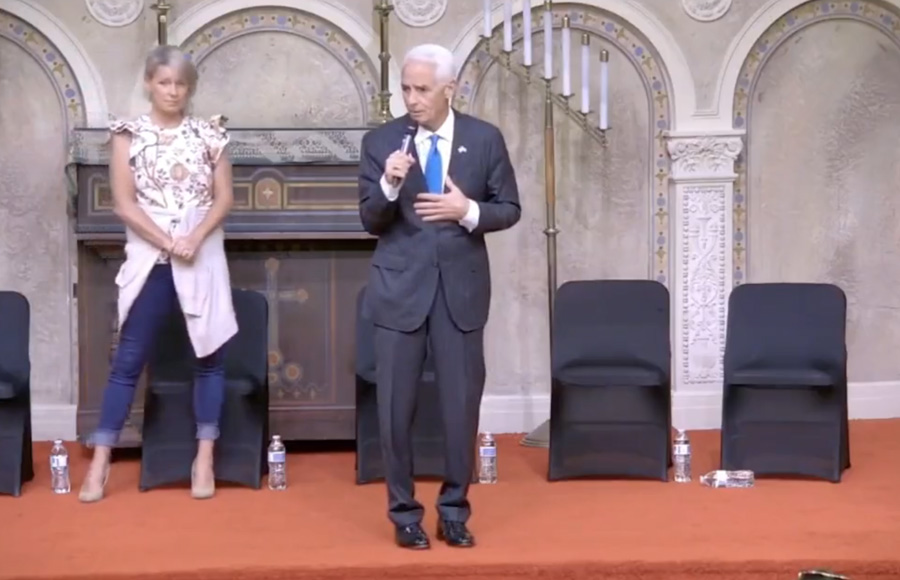 Op-Ed: My Brain May Barf Over Charlie Crist's Reaction to Czar Biden's Speech; Says He Is "So Damn Proud" of President Biden
PORTSMOUTH, OH – Before you read this column get your barf bag ready – it's that nauseating. In Rep. Charlie Crist's (D-Fla) campaign video, the devious Democrat praised King Biden and reiterated the propaganda that "Democracy is at stake." More rhetoric that democracy is dying via conservatives.
See the spectacle on DeSantis War Room Twitter.
"How many of you saw Biden's speech last night on national TV? God love him. He told it straight… The president laid it out, he didn't hold back and I am so damn proud of him for it," Crist proclaimed.