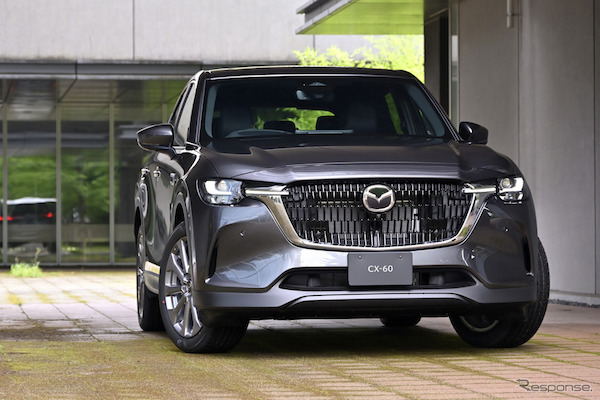 Japan August 2022: Suzuki (+7.1%) up to #2, Mitsubishi (+33%), Mazda (+18.4%) shine in market off -9.3%
Suzuki Alto sales are up 40.6% year-on-year in August.
New vehicle sales in Japan drop -9.3% year-on-year in August to 290,042 units as parts shortage continue to hamper production. The year-to-date volume is off -13.8% to 2,725,555 sales. Toyota (-26.4%) continues to suffer from supply issues and endures the largest year-on-year drop in the Top 8. Its market share is at 27.4% vs. 30% so far this year. Suzuki (+7.1%) posts a solid gain to climb to #2, a ranking it now also holds year-to-date. Daihatsu (-5%) and Honda (-7.3%) are both in negative but manage to contain their loss below the market rate. Below, Nissan (+8.6%), Mazda (+18.4%), Subaru (+12.2%) and Mitsubishi (+33%) all score fantastic lifts. Mercedes (-13.5%) remains the most popular foreign carmaker at #10, it distances Volkswagen (-17.1%) at #13 and BMW (-6.5%) at #15. Land Rover (+74.6%), Ferrari (+48.5%), Renault (+24.3%) and Volvo (+12.8%) all manage double-digit upticks.
First Top 50 appearance for the Mazda CX-60.
Looking at the regular cars ranking, the Toyota Yaris/Yaris Cross (-24%) easily retains the top spot despite a hefty fall. The Nissan Note (+10%) exchange positions with the Toyota Corolla/Corolla Cross (+3.2%) to rank #2 overall. The Nissan Serena (+22.6%) and Honda StepWGN (+58.7%) sport fantastic lifts in the remainder of the Top 10 just as the Toyota Aqua (-52.8%) and Toyota Roomy (-52.4%) implode. Below, Suzuki Solio (+29.6%), Toyota Land Cruiser W (+12%), Mazda CX-5 (+113.2%), Nissan X-Trail (+162.3%), Mitsubishi Outlander (+2390.8%) and Subaru Forester (+28.2%) make themselves noticed. The Mazda CX-60 makes its first appearance within the Japanese Top 50 at #50.
The Nissan Sakura is now among the Top 10 kei cars in Japan.
In the kei car aisle, the Honda N-BOX (-15.9%) and Suzuki Spacia (-27.4%) both suffer, note the N-BOX is vastly outsold by the Yaris/Yaris Cross this month. The Daihatsu Move (-4.3%) is down one spot on July to #3, ahead of the Suzuki Wagon R (+5.3%) and Daihatsu Tanto (-37.7%). The Suzuki Alto (+40.6%) scores by far the largest rise in the Top 10 with the Nissan Roox (+3.9%) also in positive. The Nissan Sakura BEV breaks into the Top 10 at #10, an excellent start for a BEV in Japan. The Suzuki Jimny (+84.7%), Mazda Flair Crossover (+70.8%) and Subaru Chiffon (+65.3%) are also in great shape below.
Previous month: Japan July 2022: Mitsubishi (+70.4%), Subaru (+34.8%) impress in first single-digit market drop in almost a year (-7.4%)
One year ago: Japan August 2021: Toyota (+6%) again ignores negative market (-2.1%), Aqua up to #3
Full August 2022 Top 55 all brands, Top 50 regular cars and Top 35 all kei cars below.
Japan August 2022 – brands:
| | | | | | | | | | | |
| --- | --- | --- | --- | --- | --- | --- | --- | --- | --- | --- |
| Pos | Brand | Aug-22 | % | /21 | Jul | 2022 | % | /21 | Pos | FY21 |
| 1 | Toyota | 79,529 | 27.4% | -26.4% | 1 | 818,394 | 30.0% | -20.4% | 1 | 1 |
| 2 | Suzuki | 44,289 | 15.3% | 7.1% | 3 | 382,031 | 14.0% | -11.4% | 2 | 2 |
| 3 | Daihatsu | 38,170 | 13.2% | -5.0% | 4 | 354,688 | 13.0% | -13.3% | 4 | 4 |
| 4 | Honda | 37,692 | 13.0% | -7.3% | 2 | 378,942 | 13.9% | -7.4% | 3 | 3 |
| 5 | Nissan | 33,335 | 11.5% | 8.6% | 5 | 302,574 | 11.1% | -4.1% | 5 | 5 |
| 6 | Mazda | 12,355 | 4.3% | 18.4% | 6 | 106,164 | 3.9% | -5.3% | 6 | 6 |
| 7 | Subaru | 7,785 | 2.7% | 12.2% | 7 | 64,587 | 2.4% | -11.5% | 7 | 7 |
| 8 | Mitsubishi | 7,173 | 2.5% | 33.0% | 8 | 60,914 | 2.2% | 12.1% | 8 | 8 |
| 9 | Isuzu | 3,608 | 1.2% | -33.0% | 10 | 25,589 | 0.9% | -44.4% | 12 | 9 |
| 10 | Mercedes | 3,224 | 1.1% | -13.5% | 11 | 30,922 | 1.1% | -12.9% | 10 | 11 |
| 11 | Lexus | 3,224 | 1.1% | -8.1% | 9 | 28,135 | 1.0% | -27.0% | 11 | 12 |
| 12 | Hino | 3,063 | 1.1% | -38.7% | 12 | 31,439 | 1.2% | -21.3% | 9 | 10 |
| 13 | Volkswagen | 2,498 | 0.9% | -17.1% | 14 | 19,464 | 0.7% | -16.7% | 13 | 14 |
| 14 | Mitsubishi Fuso | 2,201 | 0.8% | -19.2% | 15 | 17,098 | 0.6% | -25.8% | 15 | 15 |
| 15 | BMW | 2,187 | 0.8% | -6.5% | 13 | 18,521 | 0.7% | -22.5% | 14 | 13 |
| 16 | Audi | 1,813 | 0.6% | 8.6% | 16 | 13,120 | 0.5% | -20.5% | 16 | 16 |
| 17 | Mini | 1,522 | 0.5% | 9.3% | 17 | 11,903 | 0.4% | -1.2% | 17 | 17 |
| 18 | Volvo | 1,209 | 0.4% | 12.8% | 20 | 10,304 | 0.4% | -5.7% | 18 | 18 |
| 19 | Renault | 721 | 0.2% | 24.3% | 19 | 5,618 | 0.2% | 1.3% | 21 | 22 |
| 20 | Jeep | 676 | 0.2% | -32.2% | 18 | 6,804 | 0.2% | -27.3% | 19 | 19 |
| 21 | UD Trucks | 670 | 0.2% | -13.5% | 22 | 5,804 | 0.2% | 2.2% | 20 | 21 |
| 22 | Peugeot | 585 | 0.2% | -6.3% | 21 | 5,340 | 0.2% | -41.6% | 22 | 20 |
| 23 | Land Rover | 433 | 0.1% | 74.6% | 26 | 2,870 | 0.1% | -15.3% | 26 | 26 |
| 24 | Porsche | 399 | 0.1% | -23.4% | 23 | 4,779 | 0.2% | -2.4% | 23 | 23 |
| 25 | Citroen | 227 | 0.1% | 3.7% | 25 | 3,121 | 0.1% | -26.1% | 25 | 25 |
| 26 | Fiat | 190 | 0.1% | -66.7% | 24 | 3,971 | 0.1% | -10.5% | 24 | 24 |
| 27 | Ferrari | 147 | 0.1% | 48.5% | 27 | 1,028 | 0.0% | 34.4% | 29 | 29 |
| 28 | Abarth | 89 | 0.0% | -36.0% | 28 | 1,858 | 0.1% | 14.7% | 27 | 27 |
| 29 | Hyundai | 76 | 0.0% | 3700.0% | 34 | 224 | 0.0% | ##### | 40 | 47 |
| 30 | Maserati | 72 | 0.0% | 26.3% | 35 | 765 | 0.0% | 18.6% | 30 | 30 |
| 31 | DS | 72 | 0.0% | 67.4% | 39 | 456 | 0.0% | -23.9% | 34 | 32 |
| 32 | Alfa Romeo | 65 | 0.0% | -66.8% | 30 | 1,062 | 0.0% | -31.8% | 28 | 28 |
| 33 | Lamborghini | 65 | 0.0% | 75.7% | 31 | 421 | 0.0% | 24.6% | 35 | 38 |
| 34 | Cadillac | 57 | 0.0% | -9.5% | 33 | 548 | 0.0% | 6.8% | 32 | 34 |
| 35 | Bentley | 56 | 0.0% | -12.5% | 29 | 406 | 0.0% | -5.4% | 36 | 37 |
| 36 | Chevrolet | 46 | 0.0% | -33.3% | 32 | 462 | 0.0% | -6.1% | 33 | 33 |
| 37 | Ford | 38 | 0.0% | -26.9% | 42 | 307 | 0.0% | -28.9% | 38 | 35 |
| 38 | Jaguar | 37 | 0.0% | -49.3% | 41 | 636 | 0.0% | -15.9% | 31 | 31 |
| 39 | Dodge | 37 | 0.0% | -32.7% | 38 | 331 | 0.0% | -20.4% | 37 | 36 |
| 40 | Opel | 32 | 0.0% | n/a | – | 32 | 0.0% | ##### | 47 | 56 |
| 41 | Scania | 29 | 0.0% | 45.0% | 36 | 215 | 0.0% | 2.9% | 41 | 41 |
| 42 | Rolls-Royce | 27 | 0.0% | 92.9% | 43 | 178 | 0.0% | 21.1% | 43 | 43 |
| 43 | Alpina | 24 | 0.0% | -20.0% | 40 | 198 | 0.0% | -11.2% | 42 | 40 |
| 44 | Aston Martin | 19 | 0.0% | -17.4% | 37 | 252 | 0.0% | -13.7% | 39 | 39 |
| 45 | McLaren | 15 | 0.0% | -6.3% | 44 | 91 | 0.0% | -29.5% | 45 | 44 |
| 46 | GMC | 7 | 0.0% | 0.0% | 47 | 34 | 0.0% | -46.0% | 46 | 45 |
| 47 | Lotus | 5 | 0.0% | -85.7% | 45 | 166 | 0.0% | -15.3% | 44 | 42 |
| 48 | Chrysler | 2 | 0.0% | 0.0% | – | 16 | 0.0% | 33.3% | 49 | 49 |
| 49 | Pontiac | 2 | 0.0% | 100.0% | 48 | 14 | 0.0% | 250.0% | 50 | 53 |
| 50 | Buick | 1 | 0.0% | n/a | 50 | 8 | 0.0% | 14.3% | 51 | 51 |
| 51 | BYD | 1 | 0.0% | new | 46 | 6 | 0.0% | new | 53 | – |
| 52 | Morgan | 0 | 0.0% | -100.0% | – | 17 | 0.0% | -5.6% | 48 | 48 |
| 53 | MG | 0 | 0.0% | -100.0% | 49 | 8 | 0.0% | 60.0% | 52 | 52 |
| 54 | Lancia | 0 | 0.0% | -100.0% | – | 5 | 0.0% | -16.7% | 54 | 50 |
| 55 | Bugatti | 0 | 0.0% | n/a | – | 3 | 0.0% | -25.0% | 55 | 55 |
| 56 | Smart | 0 | 0.0% | n/a | – | 1 | 0.0% | -66.7% | 56 | 57 |
| – | Others | 243 | 0.1% | -54.7% | – | 2,798 | 0.1% | -4.7% | – | – |
Japan August 2022 – regular cars:
| | | | | | | | | |
| --- | --- | --- | --- | --- | --- | --- | --- | --- |
| Pos | Model | Aug-22 | /21 | Jul | 2022 | /21 | Pos | FY21 |
| 1 | Toyota Yaris/Cross | 14,041 | -24.0% | 1 | 114,300 | -28.9% | 1 | 1 |
| 2 | Nissan Note | 7,871 | 10.0% | 3 | 73,190 | 20.6% | 4 | 5 |
| 3 | Toyota Corolla/Cross | 7,334 | 3.2% | 2 | 91,376 | 30.1% | 2 | 3 |
| 4 | Toyota Raize | 5,733 | -3.2% | 7 | 57,230 | -6.8% | 5 | 6 |
| 5 | Nissan Serena | 5,275 | 22.6% | 6 | 39,528 | -5.7% | 10 | 11 |
| 6 | Honda Freed | 5,199 | 0.0% | 9 | 54,488 | 16.5% | 6 | 10 |
| 7 | Honda Fit | 5,148 | 24.9% | 5 | 41,227 | 5.4% | 8 | 12 |
| 8 | Toyota Roomy | 4,924 | -52.4% | 4 | 78,582 | -23.4% | 3 | 2 |
| 9 | Honda StepWGN | 4,614 | 58.7% | 8 | 22,735 | -14.7% | 19 | 19 |
| 10 | Toyota Aqua | 4,456 | -52.8% | 10 | 43,767 | 16.8% | 7 | 8 |
| 11 | Toyota Noah | 3,766 | 22.3% | 11 | 32,418 | -0.8% | 11 | 18 |
| 12 | Suzuki Solio | 3,680 | 29.6% | 15 | 24,428 | -27.8% | 16 | 17 |
| 13 | Honda Vezel | 3,514 | -20.2% | 12 | 31,866 | -0.7% | 12 | 14 |
| 14 | Toyota Voxy | 3,370 | -20.6% | 13 | 30,013 | -42.0% | 14 | 9 |
| 15 | Toyota Harrier | 3,271 | -34.4% | 31 | 27,201 | -54.7% | 15 | 7 |
| 16 | Toyota Land Cruiser W | 2,869 | 12.0% | 14 | 23,055 | -2.9% | 18 | 21 |
| 17 | Toyota Sienta | 2,796 | -16.6% | 28 | 30,883 | -25.2% | 13 | 13 |
| 18 | Mazda CX-5 | 2,618 | 113.2% | 25 | 20,365 | 34.3% | 21 | 28 |
| 19 | Toyota Passo | 2,253 | -4.6% | 17 | 23,286 | -3.8% | 17 | 22 |
| 20 | Mazda2 | 2,167 | -15.6% | 19 | 16,726 | -4.1% | 25 | 25 |
| 21 | Nissan X-Trail | 2,151 | 162.3% | 22 | 9,663 | 6.4% | 36 | 42 |
| 22 | Toyota Alphard | 2,133 | -67.1% | 16 | 40,017 | -44.6% | 9 | 4 |
| 23 | Subaru Levorg | 1,986 | 8.8% | 29 | 8,523 | -60.3% | 40 | 24 |
| 24 | Toyota RAV4 | 1,964 | -48.7% | 18 | 20,184 | -45.9% | 22 | 15 |
| 25 | Toyota Prius | 1,936 | -49.0% | 24 | 22,612 | -35.8% | 20 | 16 |
| 26 | Suzuki Swift | 1,816 | 78.0% | 27 | 17,345 | 23.3% | 23 | 26 |
| 27 | Mitsubishi Outlander | 1,619 | 2390.8% | 20 | 12,834 | 985.8% | 29 | n/a |
| 28 | Daihatsu Rocky | 1,578 | 4.7% | 26 | 14,642 | 0.9% | 26 | 30 |
| 29 | Subaru Forester | 1,495 | 28.2% | 21 | 16,743 | 15.5% | 24 | 27 |
| 30 | Subaru Impreza | 1,329 | -38.2% | 30 | 14,182 | -30.0% | 27 | 23 |
| 31 | Mitsubishi Delica D5 | 1,318 | -8.3% | 35 | 10,856 | 7.0% | 31 | 36 |
| 32 | Mazda CX-30 | 1,211 | 59.3% | 23 | 11,748 | -13.9% | 30 | 32 |
| 33 | Nissan Leaf | 1,142 | -10.9% | 33 | 9,033 | 41.6% | 38 | 43 |
| 34 | Honda Shuttle | 1,076 | 27.5% | 32 | 10,389 | 6.1% | 33 | 39 |
| 35 | Suzuki Xbee | 1,015 | 44.6% | 47 | 7,842 | -19.7% | 42 | 41 |
| 36 | Mazda CX-8 | 986 | 27.9% | 40 | 9,158 | -28.3% | 37 | 34 |
| 37 | Toyota C-HR | 916 | -29.8% | 45 | 8,780 | -35.2% | 39 | 33 |
| 38 | Suzuki Jimny Wagon | 899 | 62.6% | 43 | 10,483 | 5.4% | 32 | 38 |
| 39 | Mazda MX-5 (Roadster) | 899 | 51.9% | 42 | 6,648 | n/a | 45 | n/a |
| 40 | Daihatsu Thor | 864 | -13.3% | 38 | 7,438 | -29.2% | 43 | 37 |
| 41 | Mazda3 | 810 | -9.0% | 34 | 9,971 | -12.5% | 35 | 35 |
| 42 | Toyota 86 | 793 | n/a | 39 | 10,362 | 544.8% | 34 | n/a |
| 43 | Subaru Legacy | 777 | n/a | 36 | 6,765 | 1406.7% | 44 | n/a |
| 44 | Toyota Hiace W | 731 | 16.2% | 41 | 5,937 | -0.8% | n/a | 47 |
| 45 | Honda Civic | 714 | 6.4% | 46 | 5,689 | #VALUE! | n/a | 48 |
| 46 | Lexus IS300H | 646 | 97.6% | n/a | n/a | n/a | n/a | n/a |
| 47 | Nissan Kicks | 601 | -72.1% | 37 | 14,135 | -46.0% | 28 | 20 |
| 48 | Mitsubishi Eclipse Cross | 574 | 33.2% | 48 | 5,913 | -6.6% | n/a | 45 |
| 49 | Subaru WRX | 529 | n/a | 50 | n/a | n/a | n/a | n/a |
| 50 | Mazda CX-60 | 514 | new | n/a | n/a | new | n/a | – |
Japan August 2022 – kei cars:
| | | | | | | | | |
| --- | --- | --- | --- | --- | --- | --- | --- | --- |
| Pos | Model | Aug-22 | /21 | Jul | 2022 | /21 | Pos | FY21 |
| 1 | Honda N-BOX | 11,130 | -15.9% | 1 | 132,183 | -6.1% | 1 | 1 |
| 2 | Suzuki Spacia | 6,751 | -27.4% | 3 | 62,911 | -36.4% | 2 | 2 |
| 3 | Daihatsu Move | 6,601 | -4.3% | 2 | 57,772 | -21.5% | 3 | 4 |
| 4 | Suzuki WagonR | 5,514 | 5.3% | 4 | 52,009 | 35.8% | 5 | 7 |
| 5 | Daihatsu Tanto | 5,119 | -37.7% | 5 | 55,792 | -34.6% | 4 | 3 |
| 6 | Nissan Roox | 4,926 | 3.9% | 6 | 48,474 | -17.4% | 6 | 5 |
| 7 | Suzuki Alto | 4,803 | 40.6% | 9 | 43,679 | -0.8% | 8 | 10 |
| 8 | Suzuki Hustler | 4,733 | -34.7% | 8 | 44,443 | -27.3% | 7 | 6 |
| 9 | Daihatsu Taft | 3,809 | -22.1% | 7 | 38,106 | -10.6% | 10 | 9 |
| 10 | Nissan Sakura | 3,523 | new | 13 | 8,695 | new | 20 | – |
| 11 | Suzuki Jimny | 3,347 | 84.7% | 12 | 28,550 | 11.7% | 13 | 13 |
| 12 | Daihatsu Mira | 3,318 | -26.5% | 14 | 40,806 | -12.5% | 9 | 8 |
| 13 | Honda N-WGN | 2,474 | -27.0% | 11 | 28,664 | -17.6% | 12 | 12 |
| 14 | Nissan Dayz | 2,203 | -15.1% | 10 | 33,612 | -9.8% | 11 | 11 |
| 15 | Mitsubishi eK | 1,847 | -18.4% | 16 | 18,707 | -21.3% | 14 | 14 |
| 16 | Toyota Pixis | 1,746 | -0.7% | 15 | 13,197 | -5.2% | 16 | 16 |
| 17 | Suzuki Every Wagon | 1,280 | -1.7% | 20 | 9,468 | -23.4% | 18 | 18 |
| 18 | Daihatsu Cast | 1,274 | -0.4% | 18 | 9,929 | -18.4% | 17 | 17 |
| 19 | Daihatsu Wake | 787 | -33.5% | 19 | 8,813 | -24.8% | 19 | 19 |
| 20 | Mazda Flair Wagon | 773 | -22.4% | 21 | 5,964 | -22.3% | 21 | 20 |
| 21 | Mitsubishi eK Cross EV | 597 | new | 22 | 1,575 | new | 31 | – |
| 22 | Honda N-ONE | 594 | -44.8% | 17 | 13,282 | -22.8% | 15 | 15 |
| 23 | Mazda Flair Crossover | 386 | 70.8% | 25 | 3,592 | 2.5% | 22 | 21 |
| 24 | Subaru Chiffon | 314 | 65.3% | 24 | 2,645 | -13.3% | 25 | 26 |
| 25 | Mazda Carol | 307 | 46.2% | 29 | 2,089 | -23.4% | 29 | 27 |
| 26 | Nissan NV100 Clipper Rio | 305 | 11.3% | 28 | 2,739 | -3.2% | 24 | 25 |
| 27 | Subaru Stella | 291 | 77.4% | 26 | 2,208 | -11.5% | 28 | 30 |
| 28 | Daihatsu Copen | 283 | 13.7% | 23 | 2,957 | 35.3% | 23 | 28 |
| 29 | Subaru Pleo | 278 | 12.6% | 31 | 1,954 | -24.9% | 30 | 29 |
| 30 | Toyota Copen GR Sport | 151 | 73.6% | 30 | 1,361 | 42.7% | 32 | 31 |
| 31 | Mazda Flair | 135 | -41.0% | 27 | 2,632 | -9.5% | 26 | 22 |
| 32 | Mazda Scrum Wagon | 103 | -1.9% | 33 | 828 | -8.3% | 34 | 32 |
| 33 | Toyota C+POD | 79 | -13.2% | 32 | 955 | 372.8% | 33 | 33 |
| 34 | Mitsubishi Town Box | 42 | -17.6% | 34 | 351 | 0.6% | 35 | 34 |
| 35 | Honda S660 | 3 | -99.0% | 35 | 2,376 | 3.2% | 27 | 24 |
| 36 | Daihatsu Atrai Wagon | 0 | -100.0% | – | 42 | -98.7% | 36 | 23 |
Sources: JADA, JMVA, JAIA