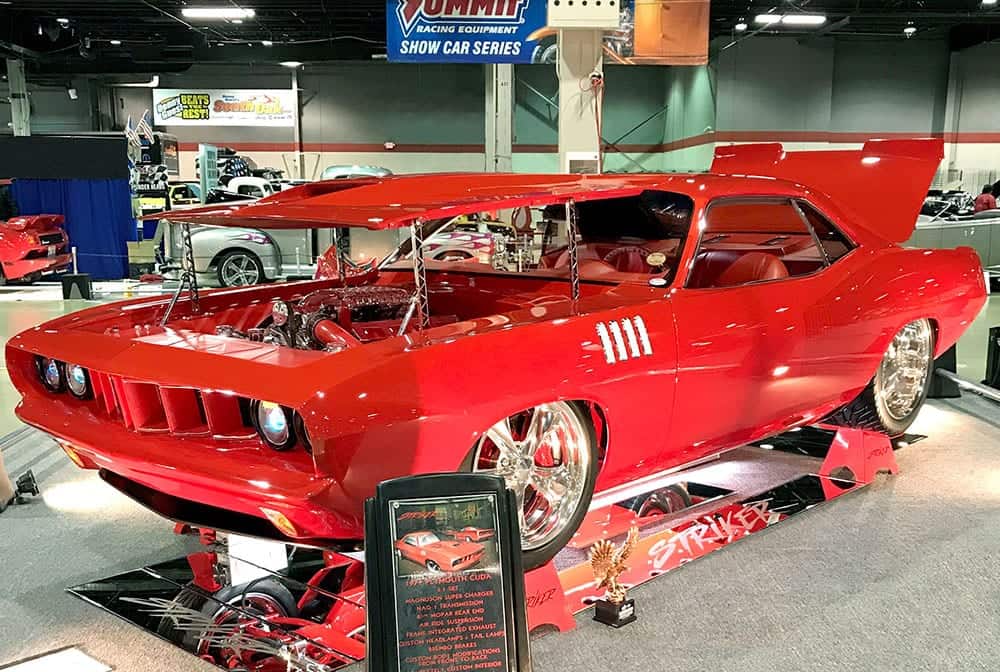 Chicago World of Wheels 2022
Chicago World of Wheels 2022 was held at the Donald E, Stephen Convention Center in Rosemont, IL from March 11-13, 2022. This show has held its title as a "must attend" since 1962 and has continued to bring in unique and custom rides from the surrounding area.
Chicago World of Wheels 2022 is a massive show as this is where many rides come to be put into the top 20 to win the Legend Cup award!
The Legend Cup award was created in 2007 and has become one of the most sought after awards! It is given to a ride that is shown for the "first-time shown" at Chicago World of Wheels 2022 and shows off hard work, craftsmanship, quality, and detail. The winner is given a beautiful perennial cup and a check for a whopping $10,000!
This year, the award was given to Wes & Vivian Rydell from Grand Forks, ND with their 1941 Chevrolet Fleetline. This Chevy has had hours of care and work put into it and the details show it. There was no question at the end of the day on who this award would go to! Congratulations to Wes and Vivian!
There was also a line up of celebrities for fans to come out and meet! Friday you were able to meet with WWE Hall of Famer, Sting. Saturday they had Chip Foose from Foose Design and TV's "Overhaulin". Sunday they have Danny Koker and Kevin Mack from Counting Cars. If you were a fan of these stars, this is the place to be!
Chicago World of Wheels 2022 has there next show scheduled for 2023. Make sure to add the dates to your schedule and if you have a vehicle you want to showcase, submit a form through their website to bring it in!
Photos by: Todd Atkins
---
The post Chicago World of Wheels 2022 appeared first on Gauge Magazine.