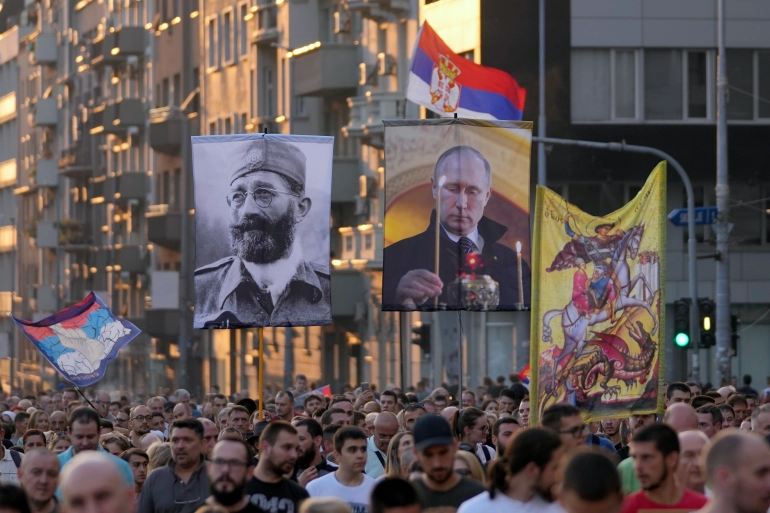 Huge protests against 'EuroPride' in Serbia
Serbian March

The Serbian authorities on Monday received an official request from a civil society group to cancel the 'EuroPride' LGBT event scheduled for mid-September, on security grounds.
The petition came a day after tens of thousands of people marched through Belgrade carrying Orthodox Christian symbols and signs, such as ones saying "Hands off our children."
The march was reportedly blessed by a bishop, Nikanor of Banat, who was recorded last week as saying he would cast a curse on anyone involved in the pride event.
According to the NGO 'Upright Serbia', which filed the petition, the pride parade scheduled for September 17 endangers public morality and elevates the risk of violence, property destruction, and large-scale disorder. The Belgrade authorities have not yet commented on the request.
EuroPride 2022 is scheduled to run September 12-18 and is expected to attract tens of thousands of LGBT activists from all over Europe, ending with a walk from the Serbian parliament to the Kalemegdan fortress overlooking the Danube.
On Sunday, however, tens of thousands of Belgrade residents marched the opposite way, in an Orthodox procession intended to show their opposition to the event. Chanting "Hands off our children!" and "No to occupation," the marchers sang Orthodox hymns and patriotic songs, while carrying crosses, icons, and flags. Source: RT.com