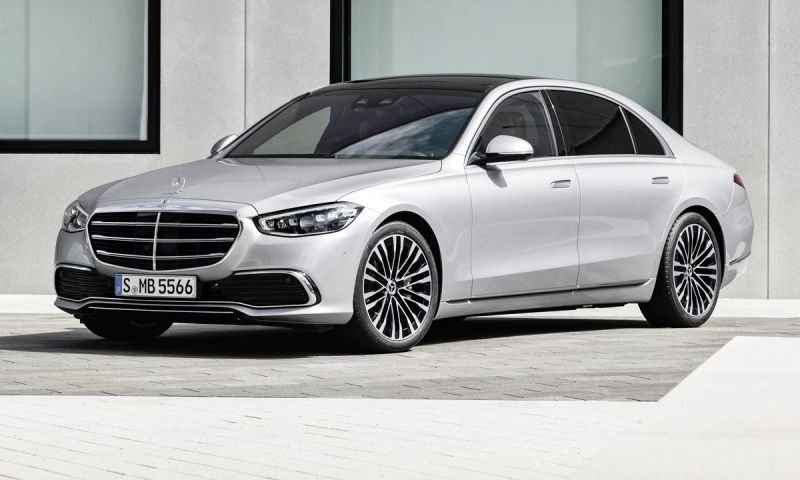 How Lexus is Challenging other Luxury Brands
Lexus is an example of a luxury car that undercuts pricing in its class. Does this mean that the product isn't as worthy? What is being compromised here? We thought we'd take a look.
Luxurious appointments and comfort features in Lexus are similar to those in other luxury brands like BMW, Porsche, and Mercedes. The problem for many buyers is that only one brand is offered at luxury car dealerships. They can't compare the new rides side by side and really see and touch what they are getting for the high prices. This leaves Lexus at a slight disadvantage over brands with a reputation dating back to Europe's glory days.
Lexus LS vs. Mercedes-Benz S-Class
The current Lexus LS 500 goes head-to-head with large sedans like Cadillac, BMW, Jaguar, Audi, and others in a battle for sales supremacy. We'd throw in the venerable Mercedes-Benz S-Class, as well.
As one of the best cars on the market—luxury or otherwise—the LS 500 has to match the S-Class in overall refinement if it is to succeed here.
For the money, the Lexus LS 500 manages to blend together the things that luxury buyers want, and it manages to do it as well as the S-Class. Amenities and high-quality materials are the starts. That's followed by a performance that is only slightly less than the much higher priced Mercedes-Benz. The S-Class pricetag nets only 429 horsepower while the LS 500 V6 pricetag nets 416 horsepower.
Furthermore, more of the cutting-edge driver assistance is netted for the money when choosing Lexus. This drives the price of the Mercedes even higher.
Lexus LS 500 vs. BMW 7 SERIES 2022
The BMW 7 Series is a new challenger to the throne held by the Lexus LS. When looking at base trim levels of either the 7 Series or LS, the buyer has to look closer to find which is truly a better ride.
The BMW 7 Series has much more horsepower, but somehow the LS 500 makes up for the difference in several ways. For one thing, the modern 10-speed automatic gearbox improves both fuel efficiency and acceleration responsiveness in the Lexus.
Furthermore, AWD helps the LS get off the line faster than the rear-drive 7 Series. That's why the Lexus gets to 60 mph in just 5.4 seconds compared to 5.2 seconds for the BMW. The extra cash needed for the pricetag seems a high price to pay for just .2 seconds difference in launch speed.
Vehicle Dependability and Other Reasons Buyers are Choosing Lexus
Lexus' dependability exceeds Tesla's, especially with the brand's recent troubles. Resale value is more attractive than BMW. Prices are more reasonable than these rivals, including Mercedes-Benz. Here are more reasons buyers are choosing the Japanese luxury brand.
Exceptional Ride Comfort
Lexus offers superior ride comfort to those who value a safe, pleasant, luxurious, and stress-free driving experience. The buyer gets performance with no sacrifices in terms of ride quality.
Minimal Faults
After only a few months of ownership, several BMW customers report problems with the car's unique features, software, and internal comfort requirements. In comparison, Lexus has a very low failure rate. It has earned top ratings in dependability, demonstrating owner satisfaction at much higher levels.
Reliability
Lexus vehicles come with features that are proven to last for many years. If you decide on a Lexus, there's no doubt you will enjoy it for many years to come before needing to make any updates to it or purchase new models each year.
The post How Lexus is Challenging other Luxury Brands first appeared on Daily Car News and Reviews | AutomobileGator.