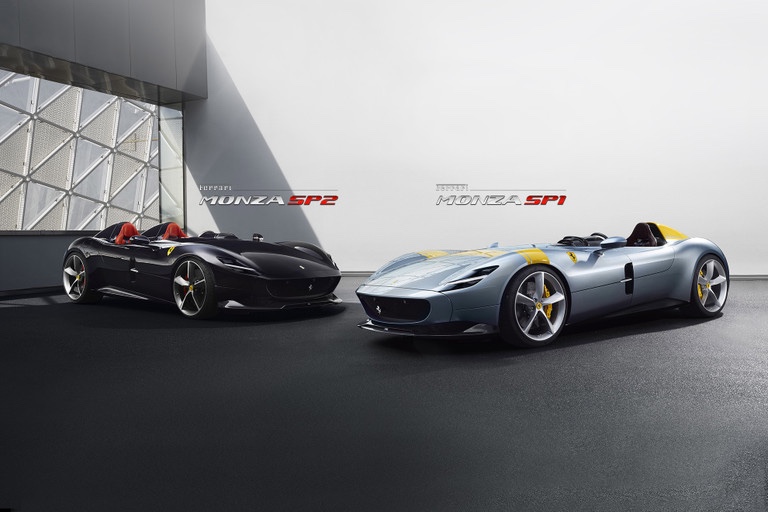 Speedsters. There are a few around suddenly… and the reason? Rivals are reacting to Ferrari and their Monza SP1/SP2. I want to quickly write this post about probably my favourite production car design right now (in 2021) and it's the now 3 year old design of the Ferrari Monza SP1. The single seat version is unique among the supercar collector toys (barring the BAC Mono, which is also a superb design) in having a completely pure selfishly solo driving experience. Along with the front engine layout giving a classical long bonnet this leaves beautiful expenses of bodywork to be sculpted. Perhaps because the overall concept is so extreme, the Monza received a relatively tame and minimalist surfacing language in counterpoint. It also appears rather less aggressive than the current crop of super and hyper cars, with its retro nod to the original 750 Monza. Just beautiful.
Honourable mention to some of my other favourite car styling currently in production- in no particular order:
Land Rover Defender. Another design with exquisite surfacing and such a good product it affects sales of Range Rovers.
Toyota CH-R. Very radical and has influenced the styling of every other Toyota. Good enough that I bought (and recently sold) one.
Mazda 3. Such creativity and flair is rare in the cheap Golf class of car. The entire Mazda range is superb currently, with beautiful interiors also.
Volvo XC40. The quality of this design in all areas is astonishing, and the CMF team at Volvo consistently produce the best interior schemes!
Aston Martin DB11. A superbly judged update to Aston design language which has proven to be modern and timeless.
Hyundai Ioniq 5. One of the most significant hatchback designs of the 21st century? Retro and modern, familiar but new. Very interesting indeed.
Porsche Taycan. An amazing response to the threat from Tesla. Stylistically the best non-911 Porsche you can buy? Difficult to say which version looks best, standard or the Cross Turismo version.
Jaguar I-Pace. Not an SUV or an hatchback, just a unique size and shape of vehicle because it's an EV. A very clever and futuristic product.
Let me know in the comments what your favourite 2021 available production designs are!