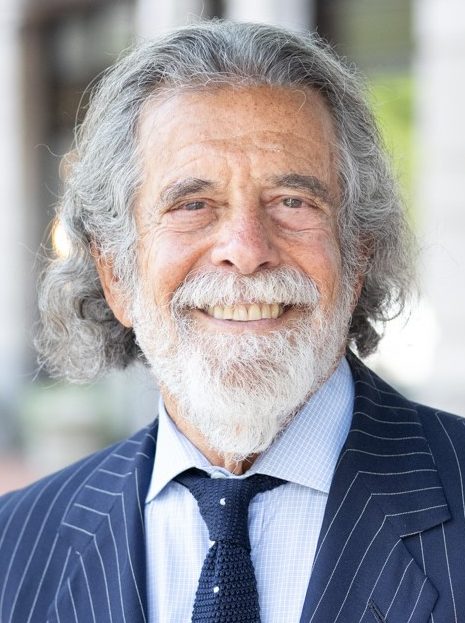 Ronald Druker named St. Anthony Shrine Pope Francis Award honoree
Ronald Druker says downtown Boston is his "home," and his longtime neighbor is St. Anthony Shrine.
Ronald M. Druker (Contributed photo)
He's seen the Shrine's good works. The faith, the women's clinic, the food pantry, counseling services, and respite offered to CEOs to the downtrodden.
"They do so much for people," he said of his neighbor. "They have dedicated their life to others."
He likened them to "first responders" for the soul.
Druker is president of the Druker Company, known for the mixed-use developments throughout the city, from Heritage on the Garden, The Colonnade Hotel and Residencies on Huntington Avenue and Atelier/505 in the South End, bios declare. He also helped found the Downtown Crossing Business Improvement District.
He's long been quietly behind the city's arts and cultural life scenes, too, and now he's the recipient of the Shrine's Pope Francis Award.
The Pope Francis Award is presented to an individual whose lifework "mirrors the charism and mission of St. Francis of Assisi, lover of the poor and the alienated. It honors one who embodies the Franciscan values of humility, compassion, respect and dignity of all people, and lives out the Gospel," the Shrine states.
Druker joins the fraternity of Boston's big-hearted donors who help keep the doors open at the Shrine. It's a group that gives back for what makes this city unlike any other around.
The gala is Wednesday night at the Museum of Fine Arts in Boston. For those who can't attend, the Shrine takes donations by phone or online.
The friars at the Shrine work in the shadows of all the skyscrapers.
Br. Paul O'Keeffe runs the counseling center for couples, families or anyone struggling with relationship or mental health issues.
There's more: the Emmaus Ministry for Grieving Parents, the Father Mychal Judge Recovery Center, Haitian Ministry, Franciscan Spiritual Companionship, the Seniors Program and the Lazarus Ministry — a special service that provides funerals and burial for the homeless and abandoned, "the poorest of the poor."
It's an oasis of faith just off Downtown Crossing. Now, Ronald Druker is part of that family. But, he says, he's always been a charter member.
"St. Anthony's can turn people's bad news into better news," he said. "They work very hard and all are welcome" in this downtown.