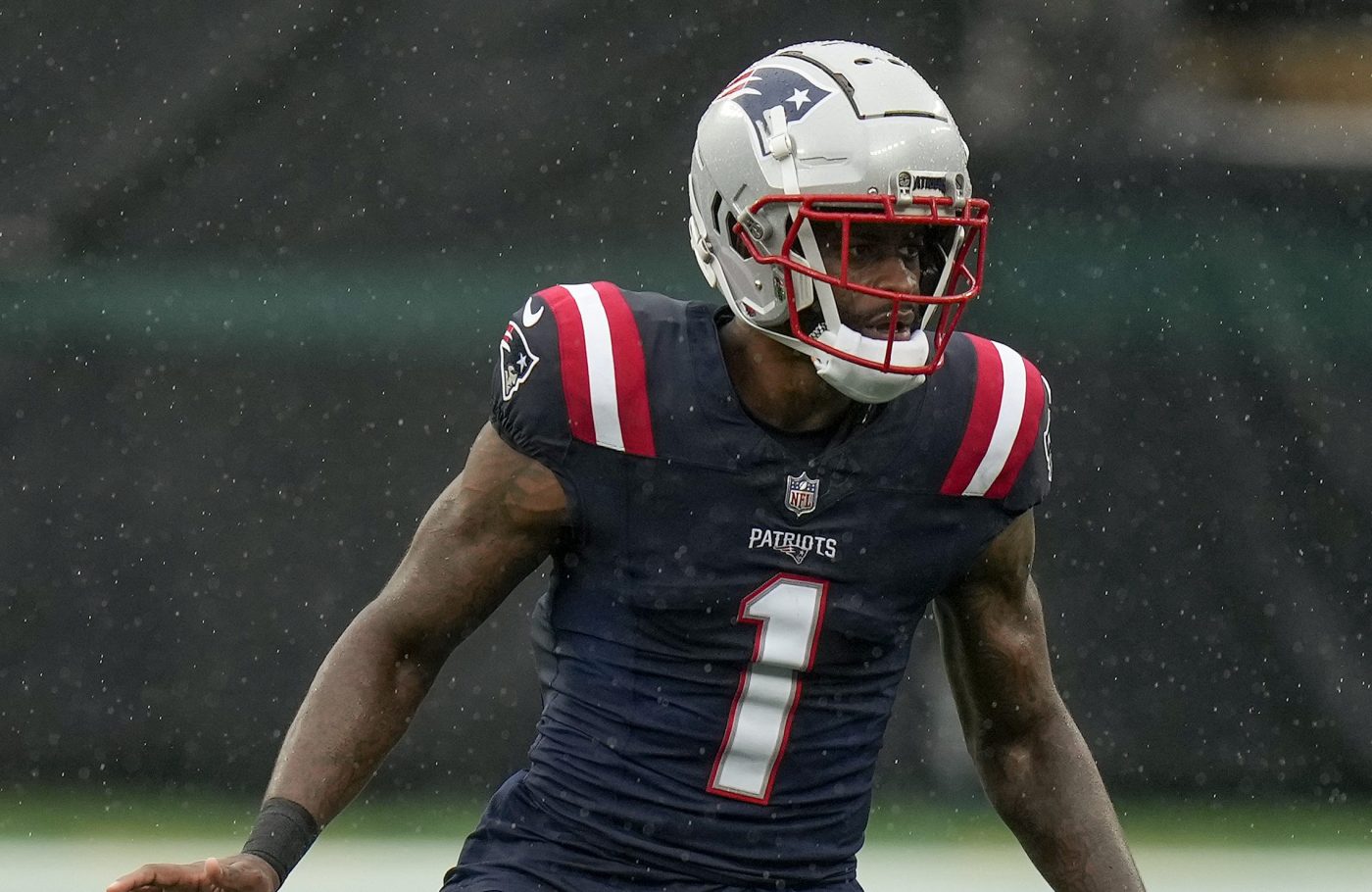 Patriots lose starting wide receiver to head injury in Week 8 vs. Dolphins
MIAMI GARDENS, Fla. — Patriots wide receiver DeVante Parker was quickly ruled out of their Week 8 matchup against the Dolphins with a head injury Sunday.
Parker actually took two shots to the head from Dolphins safety DeShon Elliott on the play — once on initial contact and again when Elliott landed on Parker. Parker dropped quarterback Mac Jones' pass upon contact.
Related Articles

Patriots quickly rule out Kendrick Bourne with knee injury vs. Dolphins

Patriots lose defensive captain to hamstring injury vs. Dolphins

Patriots recent high draft pick among healthy scratches in Week 8 inactives vs. Dolphins

Patriots add depth with two offensive tackles already inactive

Patriots rule out potential trade deadline candidate vs. Dolphins
No clue how you don't rule violent contact to the head/neck of a defenseless receiver here. Kind of a textbook case. pic.twitter.com/S14fz76ghC
— Michael Hurley (@michaelFhurley) October 29, 2023
Elliott was not penalized for unnecessary roughness on the hit. The Patriots acquired Parker in a trade with the Dolphins last offseason.
Parker's injury still leaves the Patriots with Kendrick Bourne, JuJu Smith-Schuster, Demario Douglas and Jalen Reagor at wide receiver. Reagor is expected to take on the bulk of Parker's snaps at "X" wide receiver.