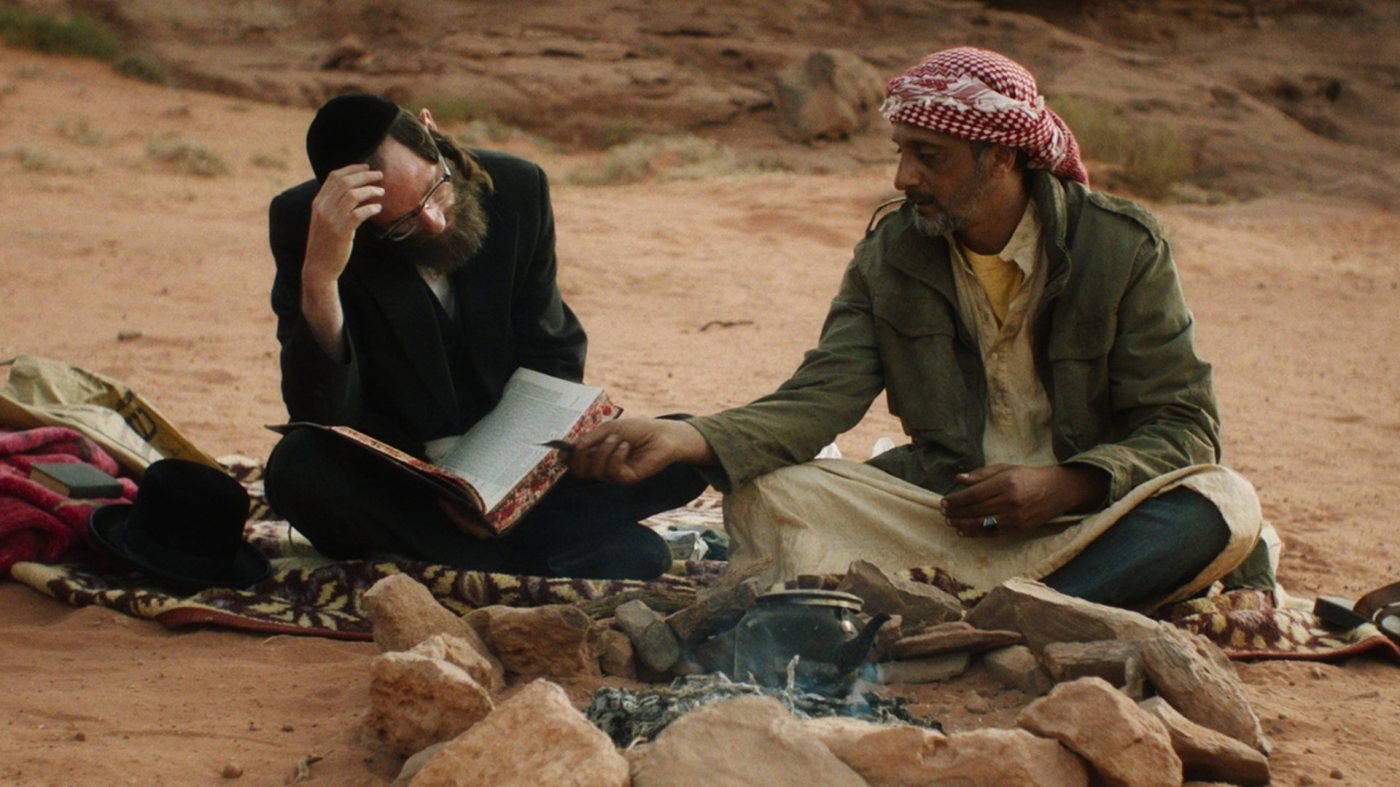 Boston Jewish Film Festival celebrates culture amid crisis
The 35th Boston Jewish Film Festival unfolds against the horrors of the Israel-Hamas war.
Artistic Director Lisa Gossels noted, "I am profoundly sad that Lior Waitzman, the sound editor and mixer for our @mtvdocs film 'Mourning in Lod' was killed October 8th. Lior lived near the Gaza border, killed while riding his bicycle. He was deeply committed in his work, dedicated and professional. May his memory be a blessing."
"Mourning in Lod" is a documentary set in the Israeli city where Jews and Arabs live under strained circumstances, where in May 2021 the death of Musa, an Arab, led to the death of Yigal, a Jew whose family donated his kidney to a Christian Arab in East Jerusalem. Can these three families move from anger and grief to forgiveness?
The continuing conflict in the Middle East inevitably forms a backdrop to this annual Boston celebration of Jewish culture and its people.
"One thing I can say is," Gossels said, "thanks to the power of Zoom, we have 36 guests in-person or on Zoom to bring the community together in conversation."
The opening night entry is a classic, an unexpected, slightly twisted father-son story: The 20th anniversary 4K restoration of Nathaniel Kahn's landmark documentary "My Architect" about his coming to terms as the illegitimate son of his deceased father, the celebrated Louis Kahn.
The opening night documentary is "Remembering Gene Wilder" at the Coolidge Corner Theatre. "It's a remarkable film about his life. He was a writer, director and painter as well as actor," Gossels said. "A lot of his co-stars are here, alongside his wife Karen Wilder whom he married after Gilda Radner's death.  He wrote a memoir and recorded an audio book, so we hear from Gene in the film, along with Richard Pryor's daughter and Mel Brooks.
"It goes much deeper than you expect. It's a film that makes you smile — and that's something you want to do in a film.  Leonard Nimoy's daughter Julie is co-producer with her husband David Knight and Glenn Kirschbaum, the writer and co-director, is from Sharon.  We have three or four from that production with us."
Among the festival fiction films, "No Name Restaurant" is the centerpiece. "This was 20 years in the making," Gossels said. "It's about this orthodox Jew from Brooklyn who goes to meet a matchmaker. He ends up traveling to Alexandria, Egypt and is rescued by a Bedouin Arab.
"An unlikely buddy movie, since they need to overcome their differences to reach their destination, it's comedic and edge of your seat dramatic. And in Act 3 they are in a Christian monastery. So, it has three religions represented. We have both filmmakers, Stefan Sarazin and Peter Keller."
For more information, go to https://www.bostonjfilm.org