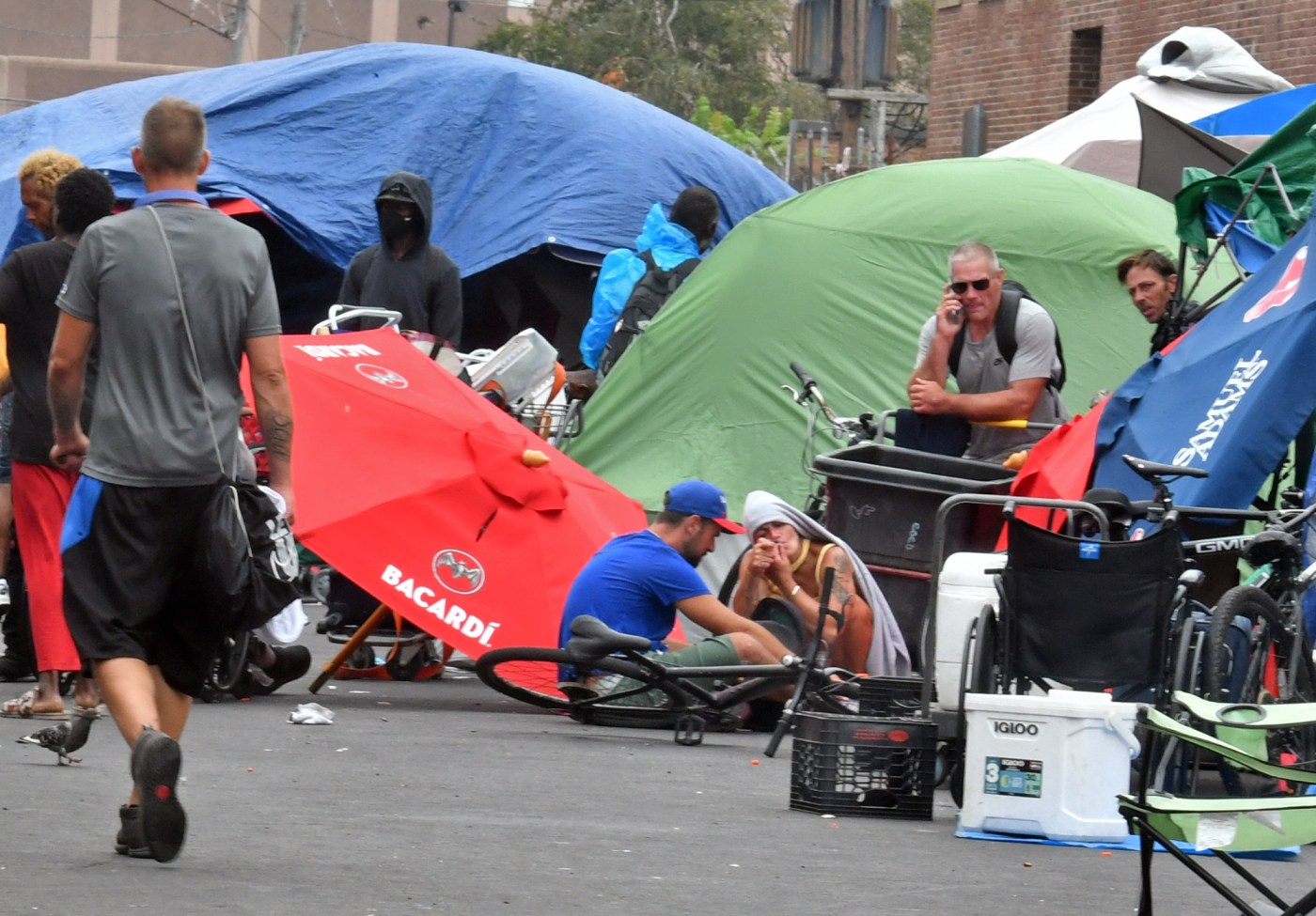 Boston City Council president expects pushback to Mass and Cass crackdown
City Council President Ed Flynn expects people will keep coming to the Mass and Cass zone when enforcement begins on a new tent ban next week, to test how serious police are about eliminating the area's open-air drug market and violence.
Flynn said he met with the city's mayor, police commissioner and district attorney this week to advocate for a "zero-tolerance" approach toward the drug dealing and violent crime occurring at Mass and Cass, and throughout Boston.
"We have rules in place, and people need to follow the rules," Flynn told the Herald Friday. "If they break criminal laws, they need to be arrested and prosecuted."
Related Articles

The party's over: Boston Police will no longer permit crime at Mass and Cass, commissioner says

City Council moves to rename Faneuil Hall

Boston City Council approves Mass and Cass tent ban, Wu to outline next steps Thursday

Boston Police captain issued 3-day suspension for handling of protests, fight

Boston City Council to vote on amended Mass and Cass tent ban Wednesday
The city's promise to change its permissive attitude toward the crime occurring regularly on Methadone Mile marks a "new era" of responding to residents who are "demanding that we address public safety and quality of life issues," he said.
Police will start taking down tents and tarps at the troubled intersection next Wednesday, per a new city ordinance passed by the Council this week.
The measure, put forward by Mayor Michelle Wu, dictates that individuals must be offered shelter, transportation to services and storage for their belongings before camp materials are removed.
While addicts and homeless individuals may take advantage of the shelter and treatment options offered by the city, Flynn said he doesn't anticipate others who come to partake in the area's criminal activity will heed a warning from the police commissioner to stay away, once enforcement begins.
People coming to Atkinson Street to deal drugs and commit crime will no longer encounter an "area of permissiveness," Commissioner Michael Cox said Thursday, and there will be a heavy police presence moving forward.
"I think they'll try to test the city to see if the city of Boston is serious about dealing with this issue," Flynn said. "We're going to make tough decisions and not allow anyone to pitch a tent or sleep in a public park or wherever they want to. This city has rules and regulations, and people must follow them."
Flynn urged inter-departmental collaboration in implementing the new ordinance, but emphasized that there needs to be a "zero-tolerance" approach for enforcement. The tents are a public safety concern, he said, and need to come down immediately.