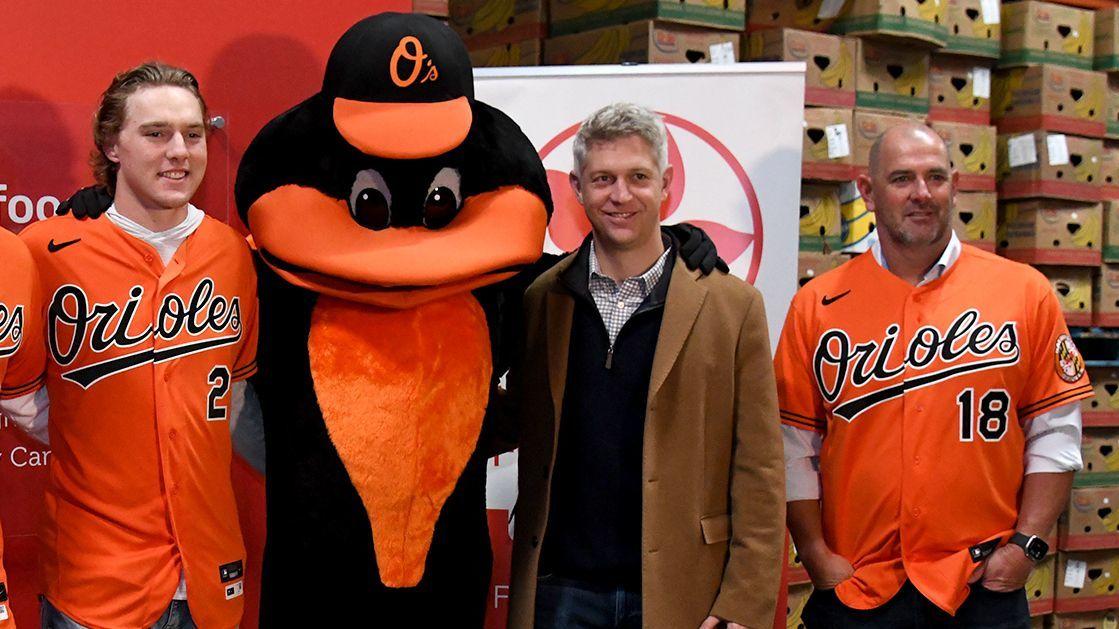 Orioles infielder Gunnar Henderson, manager Brandon Hyde, GM Mike Elias win Sporting News awards
The awards keep coming in for the Orioles.
Baltimore's top executive, manager and best player were honored by The Sporting News on Thursday morning after leading the Orioles to a 101-win regular season.
Orioles executive vice president and general manager Mike Elias was named MLB Executive of the Year and Brandon Hyde won AL Manager of the Year, as voted by their front office and managerial peers. Infielder Gunnar Henderson was named AL Rookie of the Year, as voted by the 376 players who submitted ballots, according to The Sporting News.
Elias took over in November 2018 after the Orioles lost a franchise-worst 115 games. The rebuild he led produced 100-loss seasons in 2019 and 2021, but it started to bear fruit in 2022 when Baltimore was the American League's best team not to make the playoffs. The club took another step this year as the AL's top regular season team while also boasting the sport's top farm system.
Elias hired Hyde to lead the Orioles through the painful rebuild. After a 110-loss campaign in 2021, the Orioles won 31 more games in 2022 as one of MLB's biggest surprises. While almost every team in MLB history to have such an improvement regresses the following year, Hyde's Orioles didn't, winning 18 more games to mark the greatest two-year turnaround in MLB history.
Henderson hit .255 with a team-best .814 OPS, 28 home runs, 29 doubles, nine triples and 10 steals. The 22-year-old rookie overcame a slow start and emerged in the summer as the Orioles' best player, winning Most Valuable Oriole, as voted by local media. His 6.3 wins above replacement ranked ninth among MLB players on Baseball-Reference.
Elias, Hyde and Henderson could all win the same awards from the Baseball Writers' Association of America next month.
MLB executives also voted for All-Star teams on their Sporting News ballots. Adley Rutschman, one of the Orioles' three Gold Glove Award finalists, tied with Seattle's Cal Raleigh for the AL's catcher spot, while closer Félix Bautista, who missed the final six weeks of the season with a torn elbow ligament, was picked as the AL's top reliever.
()