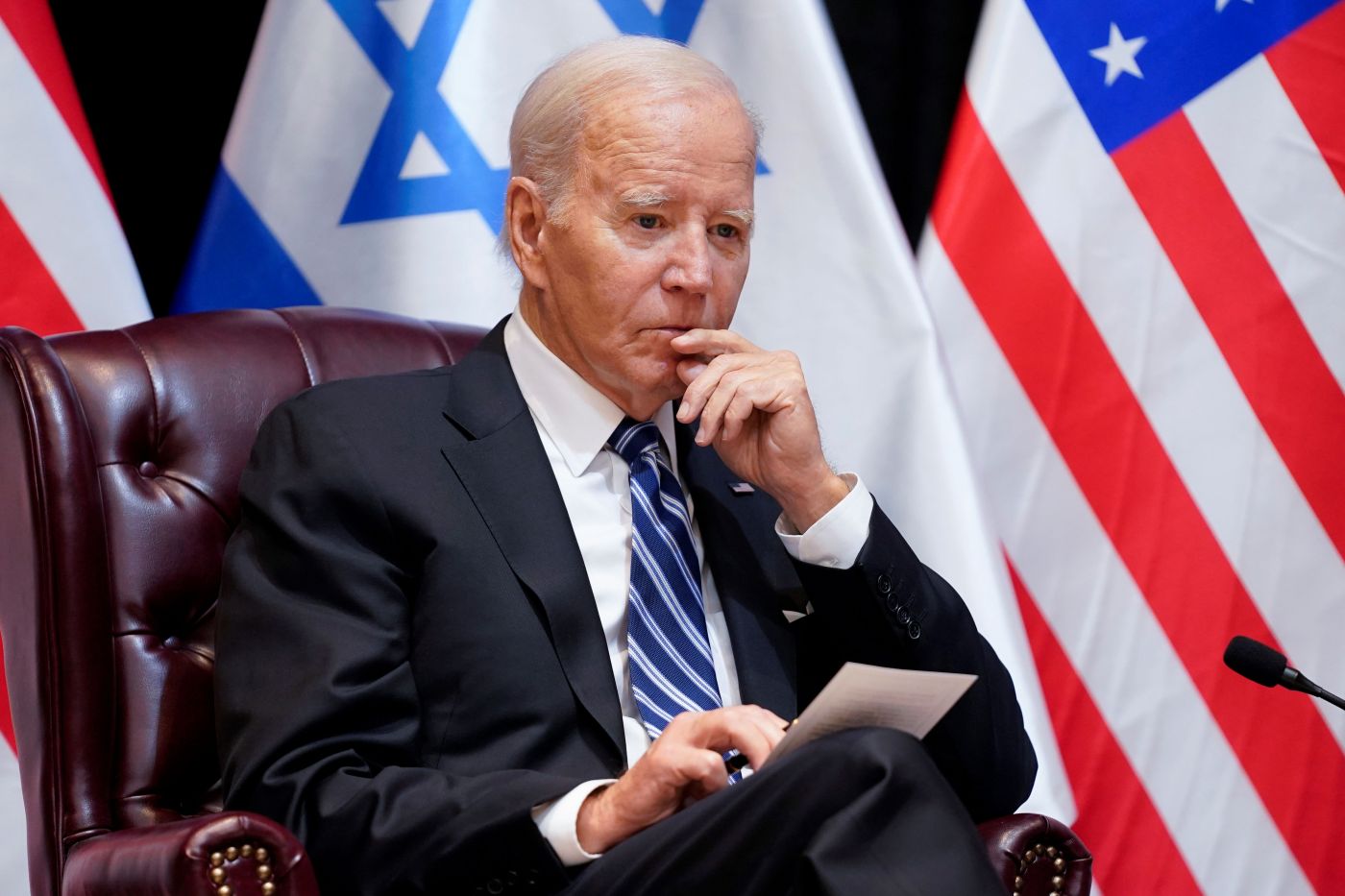 Lucas: Biden's weakness on display in Mideast
If Joe Biden were not such a weakling, he would have warned Iran of the U.S. destruction of Hamas unless the Islamic terrorist group released all Americans it is holding hostage.
Instead, Biden is providing Hamas, Iran's jihadist proxy, with $100 million in humanitarian aid that will surely end up in the hands of the Hamas terrorists.
The United States says it does not pay ransom for hostages, except when it does. That is when Americans are taken hostage by Iran or one of its proxies, and a Democrat, like Joe Biden or Barack Obama, is in the White House.
Then the U.S. is fair game and Iran, the biggest spreader of terrorism in the world, keeps taking Americans hostage. The money keeps rolling in.
Hardly had Biden announced approval of the $100 million in aid to the Palestinians in Gaza then Hamas, which controls the place, released two Americans they had kidnapped during their barbaric killing spree Oct. 7 where they slaughtered 1,400 people in Israel, including women and children.
Among those killed were 30 Americans, who Biden failed to mention —or hold Iran accountable for — in his rambling and confused speech last Thursday. Other Americans, including children, were also kidnapped and are being held in Gaza, if they are still alive.
It is a good thing that the two Americans — mother and daughter Judith and Natalie Raanan from Illinois — were released.
Maybe if Biden comes up with another $100 million for Hamas to rip off, he can get two more Americans released.
It is not as far-fetched as it sounds. Obama sent a planeload of cash to Iran to release five U.S. hostages. And Biden is, or was, unfreezing $6 billion for Iran in exchange of five American hostages Iran recently let go.
Biden's policy, like Obama's before him, is to pay terrorists rather than eliminate them.
The Jew-hating, America-bashing mullahs in Iran and the Islamic terrorists have Biden's number and have had it since the day Biden launched his humiliating withdrawal from Afghanistan where 13 U.S. American service members were needlessly killed at the Kabul Airport.
Smelling weakness, Russia's Vladimir Putin invaded Ukraine, Hamas terrorists invaded Israel and China inches closer to invading Taiwan.
Meanwhile the U.S border remains wide open and nobody, including the FBI, knows how many terrorists are among the almost two million getaways that have crossed illegally into the U. S.
During his visit to Israel, Biden was supposed to hold a major summit on the Israel War in Amman, Jordan, with Jordan King Abdullah, Egyptian President Abdel Fattah al-Sisi and Palestinian Authority President Mahmoud Abbas.
But, using the bombing of a hospital in Gaza as an excuse — for which Hamas was guilty of  — Abdullah stiffed Biden and cancelled the meeting. And the photo op of Biden making peace in the Middle East was never taken.
So, Biden flew all the way to Israel to settle for a photo of him hugging Israeli Prime Minister Benjamin Netanyahu at the Tel Aviv airport.
It was at that meeting that Biden advised Netanyahu how to conduct the war, something he has never done with President Volodymir Zelensky in the Ukraine.
Of course, Biden can attack Putin. Biden does not have hate-filled Russians demonstrating against him and his support of Ukraine. But he has thousands of hate-filled antisemitic pro-Hamas groups in the U.S. demonstrating against Israel but has little to say about them.
Biden is brave enough to attack Putin, who started the war in Ukraine, but fearful of even uttering the name of Iranian leader Ayatollah Khamenei, let alone attacking him.
Biden needs to take the next exit on his road to appeasement.
Peter Lucas is a veteran Massachusetts political reporter and columnist.