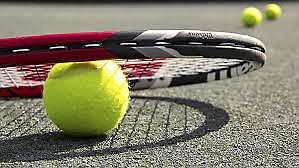 Girls state tennis: Rochester Mayo finally breaks through for 2A title
Making its 26th state tournament appearance in 27 season, Rochester Mayo finally broke through and won it all on Wednesday. The top-seeded Spartans topped the No. 2 seed, perennial power Edina, 6-1 in the Class 2A final at Baseline Tennis Center.
Rochester Mayo had previously downed Edina a couple times this fall and was the prohibitive favorite Wednesday, but the Hornets made the Spartans work for it.
With Rochester Mayo leading 3-1, the final three matches all went to a decisive third set. The Spartans needed to win one of them to claim a championship — they won all three.
Claire Loftus and Aoife Loftus set the tone up top for the Spartans, cruising to victories at No. 1 and No. 2 singles.
Class A
The Blake School prevented the Rochester sweep, as the second-seeded Bears upset top-seeded Rochester Lourdes 5-2 in the Class A final at Reed-Sweatt Tennis Center in Minneapolis.
Four of Blake's five points came via straight-set victories, including wins from Nana Vang and Fatemeh Vang at No. 1 and No. 2 singles.