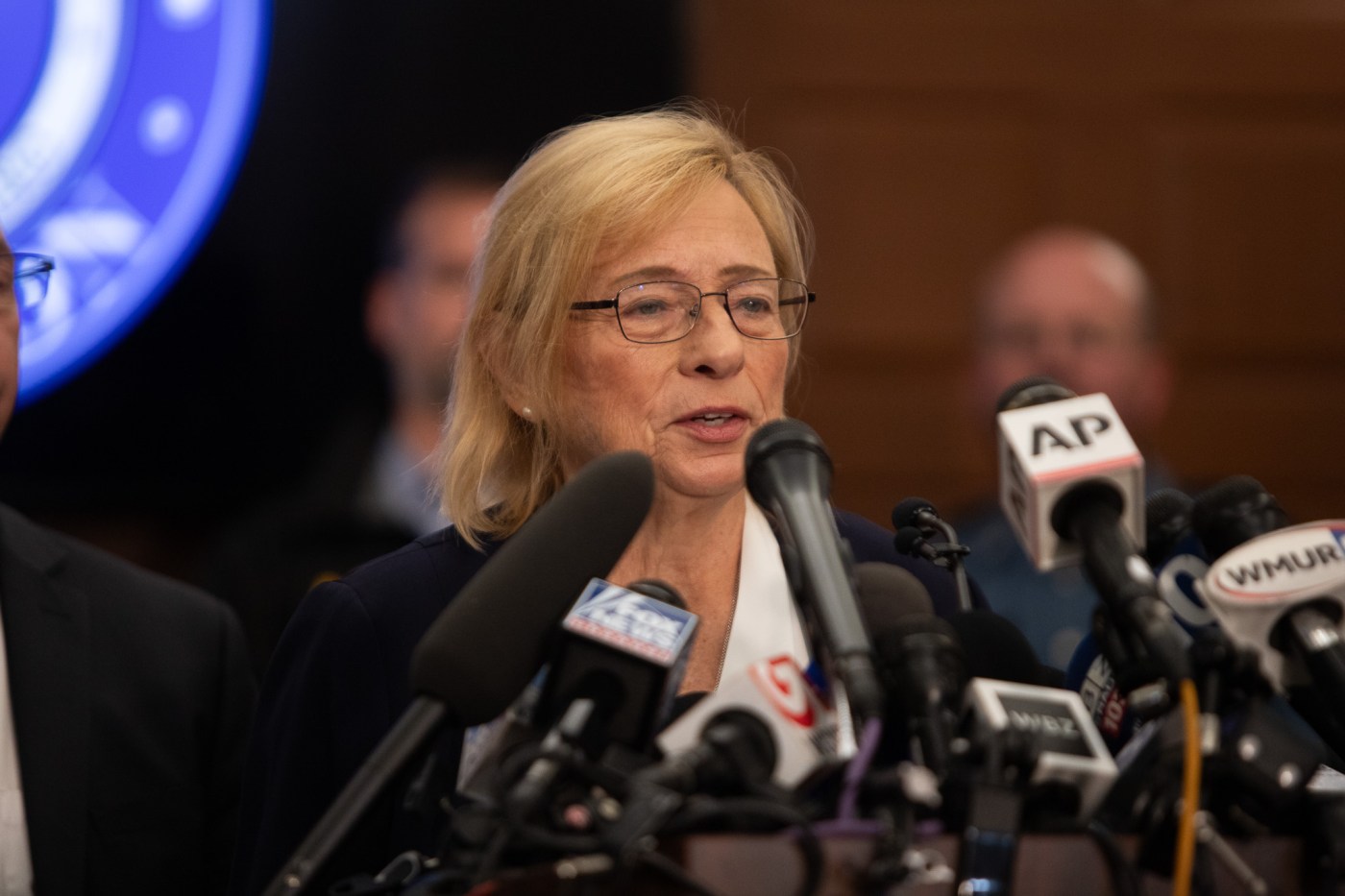 Biden, state lawmakers respond to mass shooting in Maine
While the search for the gunman continued the day after the senseless slaughter of more than a dozen in Maine, President Biden decreed flags should be flown at half-staff for the next five days in recognition of those lost.
"As a mark of respect for the victims of the senseless acts of violence," the president has declared flags should be "flown at half-staff at the White House and upon all public buildings and grounds, at all military posts and naval stations, and on all naval vessels of the Federal Government."
Biden's order stands until Oct. 30.
The proclamation came Thursday morning, as the country began another, now all too familiar, collective mourning period after 18 were slaughtered and 13 more injured by an eruption of gunfire, this time in a quiet corner of Maine.
As of this writing the hunt for a lone shooter continues, with agents from the FBI, ATF, TSA assisting the Maine State Police and local law enforcement with the search.
According to the White House, the president spoke with Maine Gov. Janet Mills, U.S. Sens. Angus King and Susan Collins, and U.S. Rep. Jared Golden in the hours after the shooting, offering the federal government's full support in the investigation.
Gov. Maura Healey said she has also spoken with Mills and local hospitals are assisting victims with medical care.
"Our hospitals are treating patients transferred to Massachusetts. New England is a close-knit community, and we are coming together to support our neighbors during this heartbreaking time," Healey said.
The governor also ordered flags on state properties lowered "to express our deep sadness and sympathy for the victims, their families, and all those impacted by the mass shooting in Maine."
Legislative leaders, who are considering changes to Bay State gun laws, reacted with sadness at the violence, but expressed resolve to take steps to prevent a similar incident in Massachusetts.
"On behalf of the MA House, I want to offer my sincerest condolences to everyone in Lewiston, ME who lost loved ones during yesterday's horrific mass shooting. I know we join folks from across the country in grieving the lives lost to yet another tragic act of gun violence," House Speaker Ron Mariano offered on Twitter.
Related Articles

Father of manager shot to death at Schemengees Bar calls son a 'hero' for confronting the Maine gunman

Maine mourns as it shelters-in-place from Lewiston to Lisbon

Who is Maine mass shooting suspect Robert Card?

Massachusetts State Police detail efforts working with Maine on manhunt for mass shooting suspect Robert Card

Arrest warrant issued for Robert Card, suspect in Maine mass shooting as manhunt continues
"I am absolutely sickened to know that yet more innocent lives have been lost to gun violence, which has touched too many of us. I'm heartbroken for the victims in Lewiston and their families, friends and loved ones who now know firsthand the raw pain of having their lives devastated by a mass shooting. Today my heart is with each of them, and all our neighbors to the north," Senate Pres. Karen Spilka said in a statement.
Spilka went on to say that the senate is "firm in our resolve to pass a comprehensive gun safety and violence prevention bill this session." The House passed such a bill just this month.
The Gun Owners Action League, a Massachusetts-based Second Amendment advocacy group, lamented that the shooting was entirely preventable.
"Since the Newtown massacre in 2012, GOAL has adamantly fought to get our government officials, and the general public, to acknowledge the number one common denominator involved in these tragically preventable events – Severe Mental Health Issues," the group wrote on their website.
"According to reports, the killer may have been involuntarily committed to a mental health facility and released even after admitting that he wanted to cause serious harm. This automatically made him a prohibited person from possessing a gun. The fact that he was released is simply unconscionable," they continued.