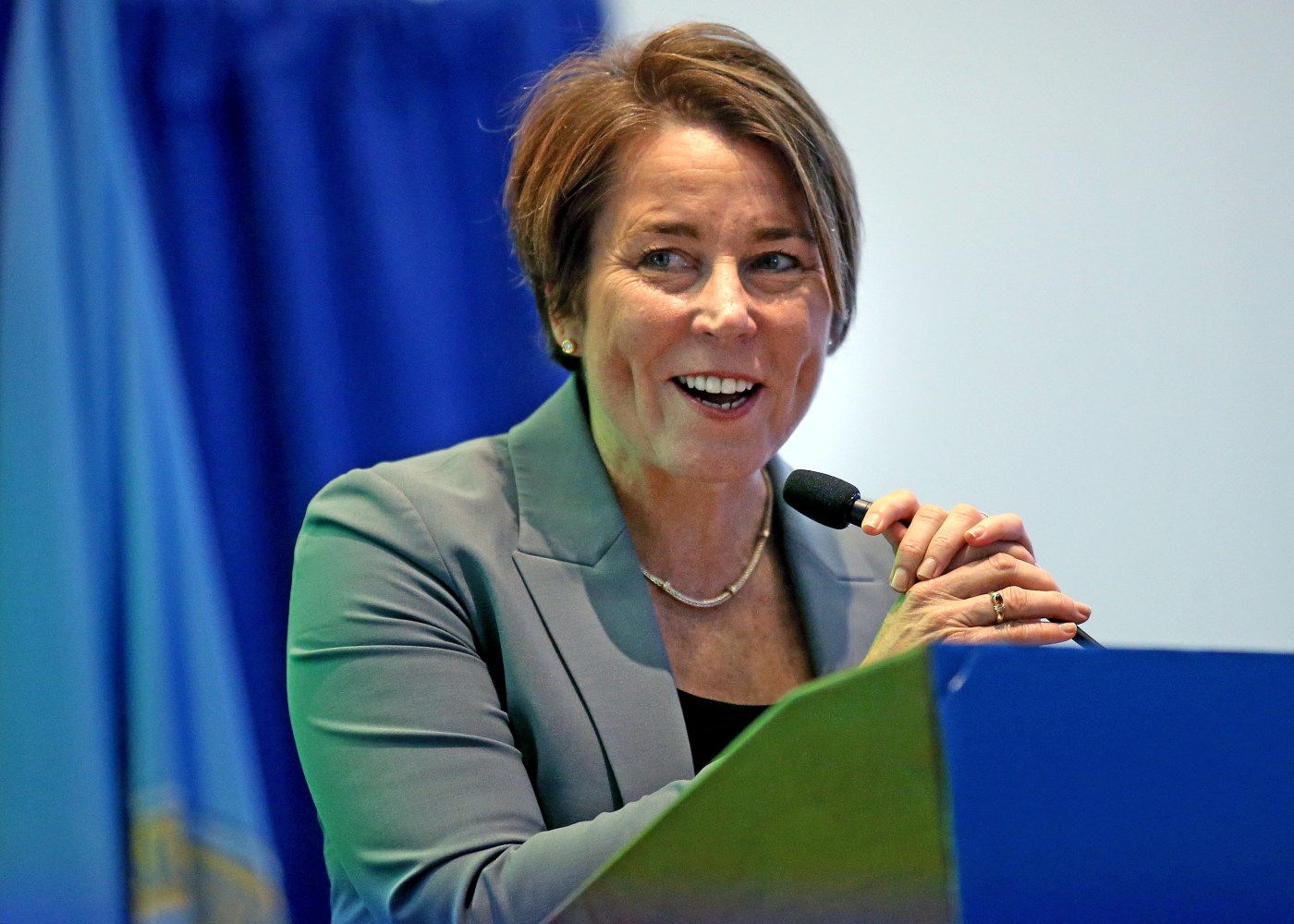 Battenfeld: Maura Healey dodges blame for repeated MBTA failures
Massachusetts Gov. Maura Healey continues to dodge responsibility for the beleaguered MBTA nearly a year after she took office and promised to restore accountability and transparency.
The T is still a dangerous and unreliable mess even after Healey hired a public relations savvy general manager and replaced much of the board of directors.
Healey blamed the Republican Baker administration for the latest embarrassment – the narrow rail problems on the new Green Line extension. She talks a tough game but hasn't produced with results.
"What's important is that it was not disclosed, and it was really not addressed," she said of the Green Line fiasco. "That is something we've been really clear about. Under the prior administration, senior management at the T, for whatever poor judgment made the decision not to disclose identified failures, and then made the poor decision not to address those failures prior to the opening of the Green Line extension."
The Union Square branch of the new Green Line needs 50% of its track replaced while the new Medford branch, just opened in December, needs repairs on 80% of the tracks.
Two senior management officials who worked on the extension were reportedly canned by Healey.
In a new problem, the T had to bring in shuttle buses on the C branch of the Green Line on Wednesday because of electrical problems on the line. This is in addition to other delays on Green Line that have left riders miserable and frustrated.
The Democratic governor defended her general performance on the T, noting she brought in a new GM and safety chief who she claims have sought to be transparent.
But nearly a year into her tenure, the T – including all the lines and branches – is no safer or reliable than under the Baker administration or other administrations. The T has tried PR moves like starting a new podcast featuring GM Phillip Eng, but the first episode was pulled for unknown reasons before finally getting to see the light of day.
Starting a happy talk podcast with a softball interview with Eng does not mean the T is more accessible. When new problems crop up – like several near misses between Red Line trains and T workers – Healey calls them "unacceptable" but what is she doing to prevent them?
"I will say this, that every effort has been made to make sure that with this administration, we have a team in place that understands its responsibility, and takes that responsibility seriously," Healey said.
Those are fine words, but riders want results. And so far they're not getting them.