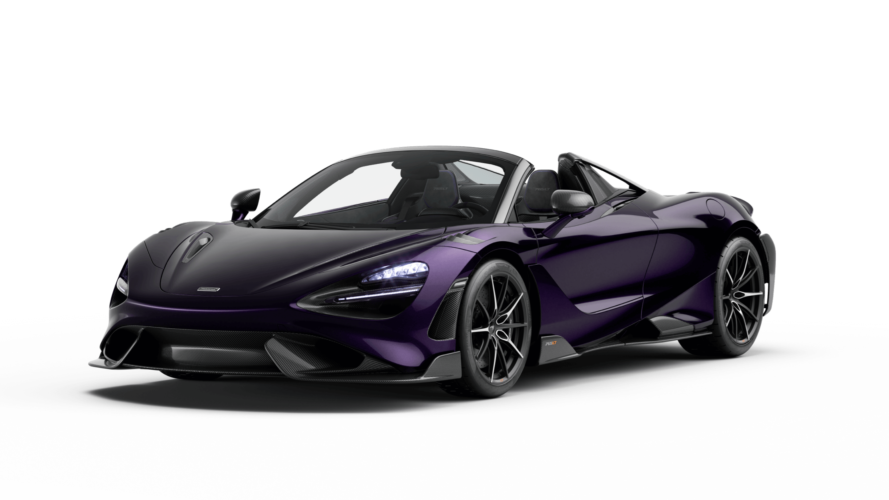 Which Supercar is best in 2022?
What happens when you bring together over 3,000bhp and £1 million worth of 2022's finest performance cars? Here is a cool video that we came across whilst browsing YouTube, which we thought you'd like if you are like us and love supercars. This is another brilliant CAR magazine Sports Car Giant Test.
Cars tested and reviewed here are:
Ferrari 296 GTB
Cost new: £241,550
A mid-engined V6 super-coupé that also happens to be a plug-in hybrid. The 296 is the second Ferrari series production model to arrive in the UK that can travel on electric power alone, after the SF90 Stradale. It's also the first roadgoing V6 model that Ferrari has produced since the Dino 246 GTB ended production in 1974.
Described by Top Gear as the supercar that will give McLaren "sleepless nights", the Ferrari 296 GTB has had an overwhelmingly positive reception from British reviewers, universally highlighted for what Car calls "accessible high performance, mind-blowing dynamics and style crammed with real substance." Journalists have also shared their enthusiasm for the coupé's exterior design, which Ferrari says is inspired by the 250 LM sports car from the 1960s.
2.9 seconds for the 0-62mph (100kph) and a top speed of 205mph.
.
McLaren 765LT Spider
Cost new: £310,500
765 examples will be built and all sold out within minutes of their announcement. Auto Express stated "probably the best-driving road car McLaren has produced. Ever."
The Spider weighs a touch more than the Coupe version, but its twin-turbo 4.0-litre V8 still produces enough power and torque to fire it to 62mph in just 2.7 seconds and on to 124mph in a staggering 7.2 seconds. A top speed of 205 mph.
.
Porsche Cayman GT4 RS
Cost new: £108,370
Auto Express stated "Porsche seems to have perfected the small mid-engined sports-car formula so the Cayman is no longer in the 911's shadow. In fact, it may even be the other way around."
The engine's the most-talked about component, mostly because it's the fabulous 4.0-litre, flat-six from the 911 GT3. With 496bhp it produces 10bhp less in the GT4 and 22bhp less than the newly-revealed GT3 RS – due to the increased back pressure of the mid-engined car's longer exhaust.
A 3.4 second 0-62mph and top speed of 196mph.
.
Maserati MC20
Cost new: £190,275
The car's foundations are based around a carbon fibre chassis, co-developed with motosport specialists Dallara. At the heart of the MC20 sits a Maserati-designed 3.0-litre twin-turbo V6. The 'Nettuno' unit uses both direct and indirect injection and twin spark plugs – tech Maserati says is derived from Formula One power units. The result here is 621bhp at 7,500rpm with an 8,000rpm maximum.
A 2.9 second 0-62mph time and top speed of 202mph.
.
Lotus Emira
Cost new: £75,995
Auto Express stated: "It goes well, sounds great, looks sensational and has an interior that's miles better in design and quality than any of its predecessors. But there are some issues; the gearchange isn't great and the chassis is quite soft in its responses. Overall, it's strong effort, if not quite a class-leading one. Yet."
A 4.3-second 0-60mph time and top speed of 180mph.
.
Watch the video above to find out which car the CAR Magazine reviewers thought was the best/ their favourite.
Make sure that you are subscribed to our newsletter or following us on social media (@mycarheaven) to be updated of our competitions, news, reviews, new galleries , videos and more.
Recent competitions have included winning tickets to Silverstone Classic to Concours of Elegance and to Petrolheadonism Live.
See you around.
The post Which Supercar is best in 2022? appeared first on My Car Heaven.