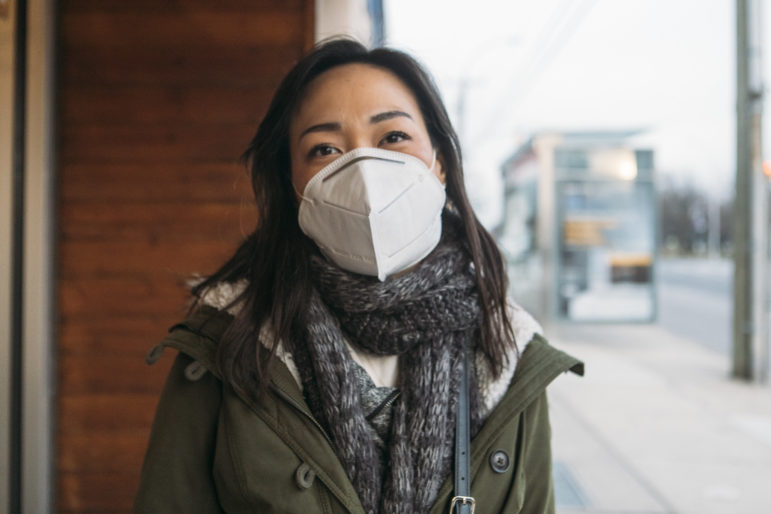 City Watch: Queens Councilmember on Increasing Access to Mental Healthcare
"Access means a lot of different things, and language access is a huge part of it," Councilmember Linda Lee, who now chairs the committee on mental health, told WBAI's City Watch.
In a NYC Health Department survey in August, a quarter of adult New Yorkers reported experiencing symptoms of anxiety, and 18 percent said they were dealing with depression. More than a quarter of households with kids said the pandemic was negatively impacting the mental or behavioral health of at least one child in the home.
Accordingly, New York City's COVID recovery must also mean dealing with the fallout that nearly two years of pandemic living has had on the mental well-being of New Yorkers of all ages, says Councilmember Linda Lee, who was recently appointed chair of the Council's committee on mental health, disabilities and addictions.
"I think we're going to see some of these more longer term effects for several years," said Lee, who took office in January representing eastern Queens' District 23. She spoke about her new role and the city's mental health needs on this week's episode of City Watch on WBAI 99.5 FM.
Key to that recovery will be ensuring that the increased mental health services the city launched during the pandemic—like the hiring of additional social workers for schools—don't get rolled back once infection rates subside.
"We have to make sure that that funding stays there, and it doesn't go away just because COVID is getting better," Lee told the show's co-host and City Limits' housing reporter David Brand. She also discussed the importance of addressing other barriers to care, like affordable transit and cultural competence.
"Access means a lot of different things, and language access is a huge part of it," Lee said.
Before running for City Council, Lee ran Korean Community Services (KCS), a social services nonprofit in Queens—work that inspired her to get more directly involved in the city policy that impacts the lives of so many KCS clients, she said. She and fellow Councilmember Julie Won are the first Korean American New Yorkers to serve on the Council.
"To actually for the first time have five Asian Americans part of the New York City Council, I think it's super amazing and meaningful," she said. "We're coming from the community and have that lived experience. I think the way we approach policy-making, and the way we approach some of these issues, will be from a different lens. It will be exciting to see that."
You can listen to the full conversation below. Earlier in the program, Brand spoke with documentary filmmaker Giorgio Angelini, whose latest film "Owned: A Tale of Two Americas" examines the history of US Housing Policy since World War 2.
City Watch, Feb. 6, 2022