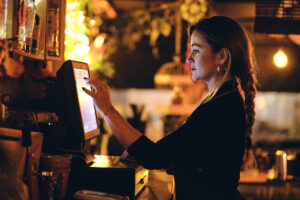 Business confidence dips but staff shortages show signs of easing
Business confidence fell in October but was still at its second highest level since the start of the pandemic.
Sentiment dipped last month to 43 per cent from 46 per cent in September, mainly because of a fall in optimism about the wider economy, although it remains considerably higher than the long-term average of 28 per cent, according to the latest Lloyds Bank Business Barometer.
Despite rising energy costs and supply chain woes, the survey also found that the net balance for firms' own annual trading outlook was down by only one point to 42 per cent.
The survey also suggested that staff shortages in some sectors may ease, with 60 per cent of companies that have furloughed staff planning to bring them all back and a further 30 per cent expecting more than half of their furloughed workers to return.
Hann-Ju Ho, a senior economist at Lloyds Bank Commercial Banking, said that "it should bode well for the labour market as we head into the winter".
However, pricing expectations among businesses continued to rise because of increasing input costs, including raw materials and staffing, with 45 per cent expecting to increase their prices, up from 37 per cent. The level outstripped the previous high of 44 per cent in March and April 2018. Lloyds said it indicated that firms continue to consider passing costs on to customers.
The monthly survey, which started in 2002, was conducted before last week's autumn budget, involving 1,200 companies between October 1 and 15 across all sectors and regions.
Five out of the 12 UK regions and nations registered an increase in business confidence last month but it also fell in five. London, which rose 65 per cent, and the northeast, which was unchanged at 61 per cent, remained the most positive regions. Employment expectations are particularly high in the capital, the survey found.
Confidence remained highest in the manufacturing sector, where it rose to a five-month high of 51 per cent, up from 49 per cent. Sentiment in retail and services fell slightly to 37 per cent and 43 per cent, respectively, although they remain higher than three months ago.
Official data last month showed that retail sales fell unexpectedly in September, dipping by 0.2 per cent, according to the Office for National Statistics.
The survey, which provides an early signal of economic trends, comes as the Bank of England's monetary policy committee prepares to meet on Thursday. Expectations are rising that it will increase interest rates amid inflationary pressures.